The owners of Fourth Wall are opening a new Brisbane venue in the coming weeks, to be called The Manhattan Line.
The new bar from Chris Denman and Stevie Waite sees a new partner, Nick Pitts, coming on board. The new bar will take over the space that previously housed Sardine Tin in Brisbane's Southbank district.
"We're basically opening what is a pimped out, New York-style hotdog joint, with a crazy whiskey selection behind it," said Denman. "[With] a big focus on American whiskies but also banging scotches, a selection of rums, and then we're going to keep it fairly tight on the other categories; running a couple of beers and a rotating cocktail on tap, a selection of pre-bottled cocktails behind it, and a concise but still banging selection of beers in the fridge."
Denman, who is currently based in Melbourne, has just picked up the keys to the new space and hopes to have the bar open by the time fireworks get cracking for NYE.
ADVERTISEMENT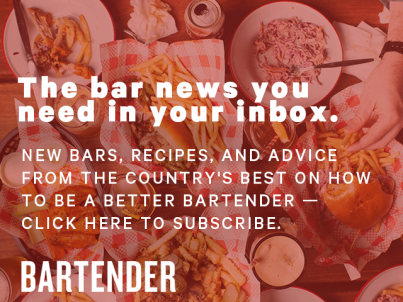 &nbsp
"We're looking at a December 28th  or 29th launch — because nothing says 'easy ride' like trying to open a bar at Christmas!" he said.
"The beautiful thing here is we're picking up what was an existing site. The bar is there, the kitchen is there, all of the necessities are there. We're just renovating and giving the place a facelift to give it the kind of vibe and energy we want to put into it, at the same time expanding the outdoor licensed space and building a deck into it and maximising what is already there, to create more of an atmosphere as you walk into the space."
To run the bar they've enlisted a pair of bartenders from Brisbane's Press Club: Anthony Cashman (who made the Top 10 round of the 2013 Bartender of the Year competition) and Alissa Gabriel, who has just been named one of the Five Most Promising in the final Aussie round of Bacardi Legacy and also took out the Queensland round of the Suntory Cup.
The bar will initially open six days a week, from Tuesday through to Sunday, from lunch through until midnight. You'll be able to find them at 3a Little Stanley Street, South Brisbane.