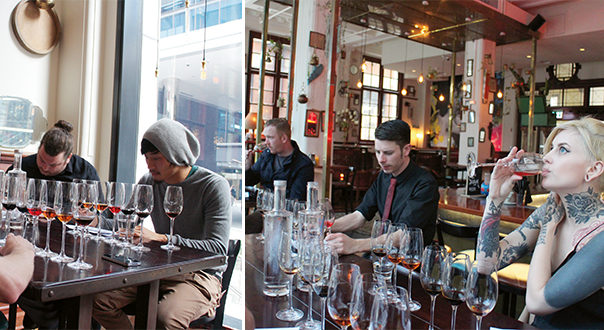 The business of tasting alcohol can be a tough one. It's something our blind tasting panel for overproof rum discovered a few issues back (you try tasting seven high-proof spirits in a row and see how you go), and it's something that the panel for this issue's tasting of amari found out pretty quickly, too.
Some of Perth's finest bartenders gathered at Angel's Cut by The Trustee to help us figure just how good these seven amari are.
These are drinks that most of the general public would steer well away from, let's put it that way. But there is a wonderful drinking culture that appreciates the bitter stuff in France and Italy, and we're beginning to see more and more of this stuff in Australia. On the pour at the tasting were familiar faces: the ever popular Campari was identified early on, its signature bright red hue giving it away; Amaro Montenegro, too, was identified by Jessica Page straight up ("if it's not Montenegro, then it's my new favourite and I need a bottle ASAP," she said).
ADVERTISEMENT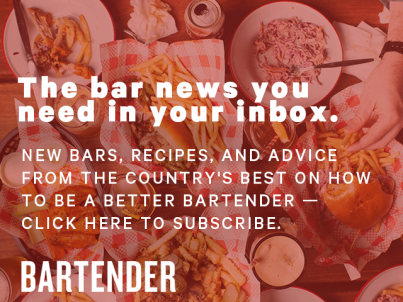 &nbsp
But there were unfamiliar faces, too: the duo of fernets on taste were either new to the country (as is the Fernet del Frate Angelico), or mostly unavailable here (in the case of the Mexican-produced Fernet-Vallet).
The fernets divided the panel, with some finding them simply too bracingly bitter (James Connolly being the only real fan of Fernet-Vallet), and it was only Amaro Montenegro and Campari that the panel united around in wholehearted appreciation; Montenegro took out the honours as the best bitter on the day.