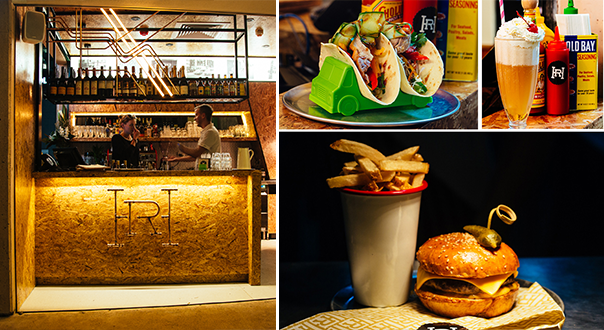 An American Affair
There's something about Americana that continues to pull in the punters — it's one trend that doesn't seem to be going away.
Perhaps you can blame Shady Pines. The Sydney bar that spawned many a bartender's interest in peanuts, taxidermy and rye is still going strong today, nearly five years after it opened. And there's been a number of bars opening this year that, while moving on from the saloon-style bar that Shady made famous, have sought to mine the many rich veins of food and drink that America has to offer.
"American-style bars and eateries have been popping up in Australia for the past few years," said Bonnie Shearston, who with partner Tom Sanceau recently opened Red Hook in Brisbane. "Predominantly in the form of burger joints or deep south-style offerings — Brisbane itself is teeming with burger joints."
ADVERTISEMENT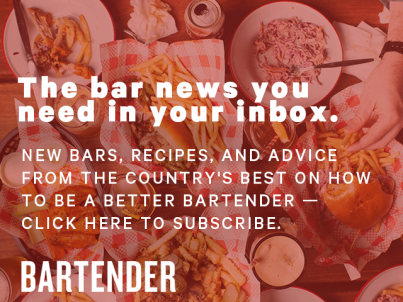 &nbsp
At Red Hook though, they're drawing on New York's food trucks for their dose of Americana. "There is food from all over the planet coming out of the food trucks of NYC," said Shearston. "This allows us to change the menu seasonally opting for heavier deep south flavours and marinades in the cooler months and steering more towards the lighter fresher Mexicasian influences for the hotter months."
You got to have a drink with this food, though, and with this American love affair we've seen the arrival of some great, born-in-the-USA hooch. Take a look at some of this year's haul.
Michter's Whiskeys
The whole Michter's US*1 range of whiskey landed in Australia this year, thanks to a distribution arrangement with Vanguard Luxury Brands. That means Aussie bartenders can now get their hands on the Straight Rye, Sour Mash, their American Whiskey, and the Bourbon. Vanguard have also got the Michter's 10 Year Old Straight Rye and the 10 Year Old Bourbon. Vanguard Luxury Brands
Greenhook Ginsmiths American Dry Gin
This Brooklyn-based producer does things a little differently. First up, their botanicals undergo distillation through a vacuum-process, which means the distillation can be done at a lower temperature, resulting in a fresher character from the botanicals. They're also doing a sloe gin-like gin liqueur: the Beach Plum Gin Liqueur. Beach plums are native to the US, and grow on hard to cultivate bushes — and macerated in their gin, they make a fine addition to your cocktailing. Luxe Wine + Spirits
Knob Creek Rye
Knob Creek Bourbon has long had a loyal following, and we reckon this recently introduced rye whiskey is going to win its fair share of fans, too. Knob Creek Rye is a small batch, 50% ABV whiskey with 51% rye in the mash bill. It's aged for a minimum of two years in charred oak, and its higher alcohol content will give your Manhattans and Old Fashioneds a good whack of flavour thanks to that spicy rye character. CCA
Tempus Fugit
The spirits and liqueurs from Tempus Fugit are all based on old timey recipes, and have been responsible for getting bartenders excited about things like crème de menthe and crème de cacao — an excitement we hadn't seen before. They've got some killer bitters too (take a look at this month's Blind Tasting for more), but we've been rhapsodising about the Crème de Menthe — it's ridiculously good. Vanguard Luxury Brands
Samuel Adams
OK, so you've been able to get Samuel Adams in Australia for a while, but this year when CCA took on distribution at the start of the year it became much more prominent in bars around the country. With good reason, too: unlike many of the other beers from the US hitting our shores, this doesn't go overboard with hops. It's still a flavoursome brew, but one you can drink several of over the course of an afternoon. CCA
Brooklyn Gin
What a cracking gin. It comes in a striking bottle, that's true. But it's the upfront juniper and citrusy coriander aromatics that really got us excited about this gin. And Brooklyn is so on trend right now, right? High Spirits Beverages
Slow Hand White Organic Mash Spirit
The organic trend is just as big — if not bigger — in the US than it is here, and if you combine that with the interest in new make whiskey, well, you've got yourself an exciting new product. The Slow Hand White Organic Mash Spirit promises to be aged less than 10 minutes, so it keeps its delicate, tropical characters. High Spirits Beverages