Ah vodka, the spirit that has bought many a bar owner a fancy car. Here's ten things you ought to know about vodka…
1. This is how Europe defines it
The European Union defines vodka as a spirit produced from ethyl alcohol of agricultural origin. So, pretty much anything. But if it's made from a material other than grain or potato, then it must labelled with the words "produced from" so as to indicate the agricultural material used.
2. This is how the US defines vodka
In the US, it is a spirit distilled to 95% alcohol or above, and bottled at a minimum of 40% alcohol and a maximum of 55%. It is to be "distilled or treated after distillation with charcoal or other materials so as to be without distinctive character, aroma, taste or colour." That is, the Bureau of Alcohol, Tobacco and Firearms has said vodka should be "as tasteless and odorless as possible."
3. But vodka isn't odourless, nor tasteless
Vodkas made from rye, for instance, are far from tasteless or odourless — the rye that is distilled is often identifiable when nosing and tasting the spirit, so, it clearly has a taste and a smell. Everything is relative, though.
ADVERTISEMENT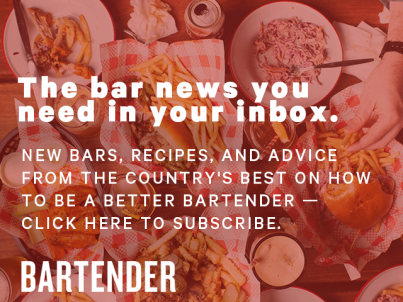 &nbsp
Credit: Steve Brown
Vodka Automobile

5 mint leaves
45ml Zubrowka Vodka
20ml pomegranate syrup
30ml lime juice

Shake all ingredients, strain, and top with ginger beer in a tall glass.

Adapted from a recipe from Hinky Dinks, Sydney
4. It's been around for a long, long time
Vodka is historically associated with both Russia and Poland, with each country laying claim to its invention. The details either way are sketchy — there's some evidence that the Poles were making wodka in the early 1400's, and vodka consumption in Russia was sufficiently advanced such that Ivan the Terrible sought to create a state monopoly around its production and distribution.
5. Early vodka wasn't like what we see today
In vodka's early days, there was no use of the continuous or column still (it wasn't used in Russia until the 1870's), so the spirit wouldn't have been as refined or pure as it is today. The alcohol level would have been lower, there would have been more impurities, and hence more flavour — essentially, they would have been making new make whisky.
6. Vodka is a big seller, but…
Surely you know that vodka is huge. The vodka lime and soda pays the bills of many a bar owner. But in the 2013 list of the world's biggest spirit brands by UK publication, Drinks International, vodka brands only scored two of the top 20 biggest brands. Soju is bigger, and so too is Indian whisky!
7. There's not a lot of classic vodka cocktails
No doubt there are some big time vodka classic cocktails — the Bloody Mary and Vodka Martini (or Kangaroo Cocktail) being two of the biggest — but back in Jerry Thomas' day it was all about the gin (or genever, if we're being picky — and we are).
Credit: Steve Brown
Raspberry Beret

45ml citrus-infused Russian Standard Gold
15ml lime juice
15ml lemon juice
15ml raspberry syrup
10ml sugar syrup
1 heaped tablespoon of raspberries
Egg white

Shake all ingredients then fine strain into a chilled coupe.

Adapted from a recipe from Hinky Dinks, Sydney
8. But there are plenty of modern classics with vodka
Drinks like the Pharmaceutical Stimulant (vodka and espresso in one convenient sip) and the Cosmopolitan are just the tip of the iceberg. And going further back than those drinks to cocktails we'd be reticent to label as modern classics — your Long Island Ice Tea, the Sex on the Beach, let's call them disco drinks for now — vodka was a common ingredient.
9. Vodka was traditionally made from grains or potato
Rye and wheat are two base materials for vodka with a very long history — it's likely this was what was being distilled back in Russia and Poland in the early days of production. Potato didn't arrive in Europe until it hit Spain in the 1570's, and according to Mark Ridgewell's Spirits Explained it wasn't until the 1800's that the potato was being used for vodka production in Poland.
10. Now, you'll find vodka made from loads of stuff
Vodka can be distilled from any agricultural product according to the EU, which is a pretty broad scope. So you see vodkas distilled from corn, vodka distilled from grapes; from the must leftover from the winemaking process, from sugarbeets, from just about anything.
Russian Standard Gold
Russian Standard is the Russian vodka these days. Taste and aroma is herbal with sweet vanilla tones, warm spice and ginseng with a soft and light finish.
Suntory
Belvedere Pure
A faint hint of vanilla and soft cream characters on the nose. Full, round, medium body and a smooth, rich, and velvety texture on the palate. Notes of almond, clotted cream, and faint Brazil nut characteristics on the long finish.
Moet Hennessy
Absolut Elyx
There are subtle floral and fruity tones on the nose, the palate is fresh, pure and invigorating with a silky texture, a long-lasting smooth finish, and a subtle spiciness.
Pernod Ricard
666 Pure Tasmanian Vodka
666 is made from using the world's purest rain water from Tasmania's Cape Grim and distilling Tasmanian barley in a triple copper pot distillation process.
Neat Spirits
Stolichnaya Premium Vodka
Crystal clear in colour with marshmallow, mineral and mild fruit peel aromas. A soft entry leads to a smooth, medium bodied palate with frosting, talc and citrus rind flavours.Finishes clean, with a lightly sweet, wet straw and pepper finish.
island2island
Zubrowka Bison Grass Vodka
Small batch rye spirit distilled in single copper columns, before being distilled a further six times through a six-column rectification plant for ultimate purity.Bison grass essence is extracted in the distillery creating a pure aromatic essence,
Suntory