Greg Sanderson, of Boilermaker House; Facebook.com/BoilermakerHouseMelbourne
The award-winning team behind Melbourne's Eau de Vie are branching out and opening a new bar in the city, called Boilermaker House.
It's their second venue for Melbourne, and the team will be hoping to build upon the success that Eau de Vie Melbourne has had since opening their doors in 2012.
The new bar will open at 209-211 Lonsdale Street in the city centre, and they plan to offer (as the name would suggest) a extensive list of whiskies and beer. To be precise, they're looking to stock 700 whiskies, 10 beers on tap and another 70 in the bottle.
If all goes according to plan, they'll swing open the doors and dish out the first Boilermakers in early April.
ADVERTISEMENT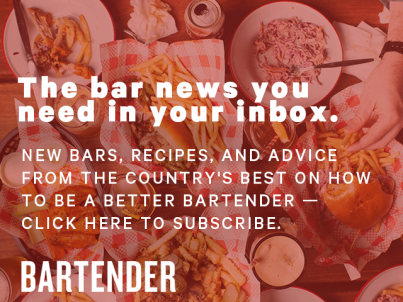 &nbsp
The new bar means that they're now looking to hire a general manager for Eau de Vie Melbourne — take a look at the gig here on jobs.australianbartender.com.au if you want the chance to run an award-winning venue.