There's two ways you can look at drinking in Singapore. Home to internationally renowned bars like 28 Hong Kong Street, there is, much like with the food scene here, some very good stuff to be had. There's little craft beer bars wedged onto the upper floors of a non-descript hawker centre, and there's avant-garde cocktails garnished with a flourish at bars like The Cufflink Club. You can drink very well here.
Yet there's another way to drink here. You can do as the very large expat scene does. And when I say expat, I mean there's many Brits and Aussies here in Singapore; once an outpost of the British Empire, the city-state is still a hub for trade and business for all of Asia. But expats come from throughout the world to do business here. In Singapore, I've been told, everyone is from somewhere else.
The corollary to that? Their responsibilities, outside of their jobs, are somewhere else too. It's just them, their flatmates, and their disposable incomes.
So there's a fair bit of drinking.
ADVERTISEMENT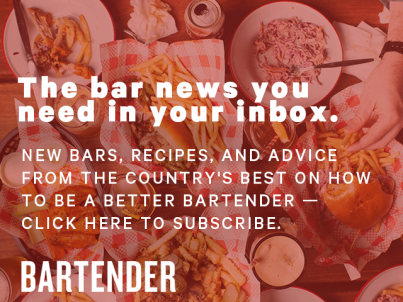 &nbsp
They'll work hard Monday through Friday, but they'll party throughout the weekend until stupid o'clock in the morning and do it all again, until the sun goes down on their Sunday — probably at a place like Tanjong Beach Club.
It's like a grown-up Neverland fuelled by beer and Jaeger Bombs and fleeting relationships, and quite contrary to the strict and straight-laced image of Singapore I held.  "It doesn't feel real sometimes," one expat told me.
But it is fun. So here's two ways to do Singapore: the bartendery way, and the expat way.
The Bartendery Way
28 Hong Kong Street
If you're doing things the right way, you will find yourself at 28 Hong Kong Street. Named as the International Cocktail Bar of the Year at the 2014 Spirited Awards, you're best to make a reservation if you can, as 28HKS is often busy. Inside you'll find classic cocktails of the highest order, top-flight service, and the sense that you are in one of the great cocktailing capitals of the world.
Cufflink Club
The Cufflink Club
You should make your way to the Cufflink Club. You're probably on a different schedule to the expat schedule and are getting here earlier than they would (they're still getting belted on Club Street right now). Intricate garnishes and fun, escapist cocktails are the order of the day at The Cufflink Club; the bar is populated by pretty young things and it's not quite as serious as 28HKS, but you're still drinking very well here.
Jigger & Pony
Jigger & Pony
Jigger & Pony is another example of classic cocktails done right — I met their head bartender Aki in New Orleans and he's an affable, hospitable guy. There's a nice vibe to the place on the weekend: the drinks are great, service attentive, and the room really gets humming. And if they're really packed, you can head next door: they've opened up a rum bar called SugarHall.
Smith Street Taps
Smith Street Taps
You have to go to this place. It's on an upper floor of a non-descript hawker centre in Singapore's Chinatown (known as the Chinatown Complex). There's nothing like it here in Australia that I know of — you can grab some eats at one of the nearby hawker stalls, and grab some great suds from Smith Street Taps. They've got all the hopped and triple hopped goodness you craft beer freaks will want, stuff brewed locally and stuff from overseas — it just depends on what's on tap that day.
Boozy expat bars
There's plenty of expats in the Robertson Quay area on the Singapore river. How do I know this? Because come 5pm at the Boomarang Bar & Grill (yes, boomerang is spelt incorrectly) you'll hear a array of antipodean and English accents growing louder as they pound back the pint bottles of cider while watching rugby or league on the big screen. The weekend has begun.
Club Street
If you're doing things the expat way, you could actually join in the fun at The Cufflink Club (see above). But most likely you've arrived at Club Street.
You'll find a throng of mostly expats standing in the street, drinking takeaway booze to quell the ever present humidity. Some pass in and out of a place called Bartini, but for the most part it's good old fashioned street drinking, with booze from the bottle shop next door, Drinks & Co. For a country that is infamously punitive for offences like littering and vandalism, this is strange. It's not what I expected to find. But, according to the expats I spoke to, provided you're an expat you can pretty much do what you want. Within reason, of course.
Four Floors and more
After Club Street for the expats it's off to a nightclub. There may be talk of heading to Orchard Towers — best known (in an abbreviated sense) as Four Floors and frequented by sailors and expats alike, as well as some of the city's more entrepreneurial ladies of the night — but perhaps you should resist that. There's plenty of clubs open, Ryo being one of which all I remember is lasers, purple, and smoke machines. There were Jaeger Bombs involved. Fucking expats. They're a lot of fun.
Tanjong Beach Club
Sunday afternoon sees a congregation of sore heads at Tanjong Beach Club. It's a ways out of the city proper, on Sentosa Island (a man made island), and the ocean view is littered with tankers and shipping but it's damn fun all the same. Why? Jugs of Daiquiris, day beds, and a throng of expats scarcely concerned with the consequences arriving the next day, that's why.
Tanjong Beach Club