US drinks publication Imbibe Magazine has released their the annual Imbibe 75 issue, in which they profile the bartenders, beer makers, baristas and bars to watch for 2015.
They also name a bartender of the year, and this year that honour goes to Derek Brown. We've spoken to Brown before — click here to take a look at the Drinks With story we did — so we're well aware he doesn't just wear the bartending cap. He's also a bar owner, writer and booze educator — and a nice guy, too.
Imbibe shot a slick video with Brown in which he talks about bartending and the way he thinks about drinks. You can watch the video below, and if you want to check out the full Imbibe 75 the issue is available in their app for tablets.
ADVERTISEMENT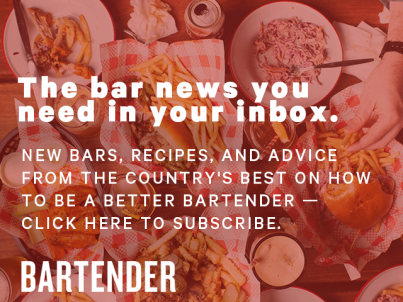 &nbsp