The very craft distillery at of Four Pillars Gin
There's been a lot of talk lately about just what the term 'craft' means: is it a spirit made in a handcrafted way? What does handcrafted mean?
Craft could refer to the artisan maker of things, it could be in a hobbyist kind of way, but that doesn't mean you can't make some money distilling and not call yourself craft.
There's no legal definition of what craft distilling is, so it's really in the eye of the beholder. That's the approach that the Australian Distillers Association takes, said the organisation's president, and co-founder of Four Pillars, Stuart Gregor.
"The ADA does not have a definition of craft," he said. "We understand it is vexed and have a raft of different opinions among our membership. It's truly a question for the ages isn't it… Personally I think craft is a mindset, an attitude, rather than a quantity or a number. And craft is not cottage, I think some people confuse the two and they shouldn't. We want our membership to grow, prosper and succeed."
ADVERTISEMENT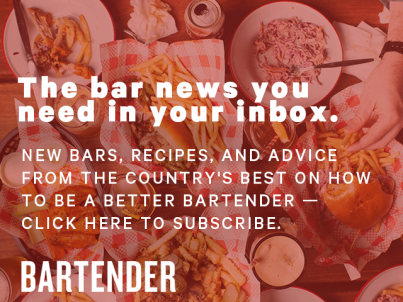 &nbsp
However craft is defined, t's clearly a burgeoning category. There's a flourishing segment overseas and a growing number of Australian producers. Gregor said that the goal of the ADA is to push this even further.
"Our goal is to draw attention to the brilliance of Australian distilling and to engage with consumers, trade and government to spread the gospel," he said. "And to lobby effectively for some excise relief – Australia should not be the world leader in punitive excise on spirits, but it is. The handbrake it puts on us building an exciting domestic industry is pretty obvious."
Below, we take a look at three craft producers making waves.
666 Pure Vodka
666 Pure Tasmanian Vodka beat out an international field of 115 vodkas to take a coveted gold medal in its first spirits comp outing back in 2010. Founder Dean Lucas said: "It is fantastic that a 100 percent Australian owned and produced vodka has been recognised as one of the best in the world."
666 Pure Tasmanian Vodka is made from using the world's purest rain water from Tasmania's Cape Grim and distilling Tasmanian barley in a triple copper pot distillation process.
"I always believed that if Australia can produce some of the best wines and beers in the world, then why not a vodka," comments Lucas. "After three years in development it is gratifying to see our hard work rewarded. We are off to a great start."
Tuthilltown Spirits
Though these guys have been acquired by William Grant & Sons, a considerably bigger company than the makers of Hudson, the way the brand is produced undeniably fits the craft bill. Does big company ownership — even if it's still family owned — make the product less craft spirit?
We don't think so, and you can taste it in their Baby Bourbon, the first bourbon to be distilled in New York. The single grain bourbon is made from 100 per cent New York corn, and aged in small American oak barrels. It is a mildly sweet, smooth spirit with hints of vanilla and caramel. And it's downright delicious.
Michter's Whiskey
The folks at Michter's take a very craft approach to their new whiskies. "We take pride in our cost be damned approach to production," said distiller Pamela Heilman. "Rather than skimp on expenses, we do everything we possibly can to make the best whiskey we know how."
You could also describe their whiskey as small batch, because they make sure that every whiskey is a single barrel whiskey.
"Across our entire range, every single type of Michter's Straight Rye, from our US*1 to our 10 Year to our 25 Year, is a single barrel product.