You may have seen this term, small batch, on a few labels recently. It's different from the term 'craft spirit', in that it generally refers more to the production process than, say, the ethos and size of a distiller.
The term has been around for a while (it has been used by Beam to describe their release of Knob Creek and Booker's in the early 1990s), but thanks to the young folks' love of all things artisanal and hand-crafted, you're bound to see the term
more often.
Here's a few spirits doing big things from small batches.
ADVERTISEMENT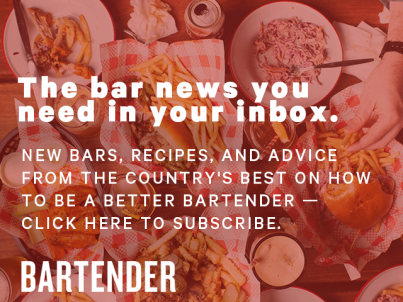 &nbsp
Jameson Select Reserve Small Batch
Jameson Select Reserve was added to the range in 2013 and is a combination of single Irish pot still whiskey and a rare small batch grain whiskey. This grain whiskey is not found in any other Jameson expression and is triple distilled in small batch quantities on just one day of the year.
The spirit sees time in charred ex-bourbon barrels and toasted sherry casks, and has notes of vanilla, spice and stone fruits and a full-bodied and creamy palate.
Pernod Ricard
Knob Creek Rye
Knob Creek Rye is a small batch, 50% ABV whiskey with 51% rye in the mash bill. It's aged for a minimum of two years in charred oak, and its higher alcohol content will give your Manhattans and Old Fashioneds a good whack of flavour thanks to that spicy rye character.
And it's a flavour that's likely to prove popular with bartenders, given that the Rye — along with the Knob Creek Bourbon and the Knob Creek Single Barrel Reserve — picked up a double gold at this year's San Francisco World Spirits Competition.
This is available through CCA, along with Jim Beam Small Batch, a pioneer in the small batch bourbon category for many years now.
CCA
Bowmore Small Batch
"This is the first new extension for six or seven years," Gordon Dundas, Bowmore's global brand ambassador, told Australian Bartender. "And really what it was to produce a whisky that we felt totally envisaged Islay itself. Bowmore's renowned for balance, but I think when you nose this you really pick up this wonderful aroma of bourbon casks, but there's still that hint of sea air, and that hint of standing relatively near a bonfire — but you're not right in it. And that's what I like about this, it breaks that idea that people think that Islay whiskies are all smoke; it's totally not the case with this."
Dundas puts the balance of the whisky down to the way it has been made, using first and second fill ex bourbon casks.
"It's the way we've made it," he said. "It's made in small batches of first fill casks, to give you that intense vanilla and wood spiciness — it would be a very different whisky if it were just first fill. With the second fill, you get more of that creamy, complex, sweet malty character that you pick up in this, and it's the combination of the two, and using various ages as well, that has made this a fantastic whisky to add to the range."
Suntory
Four Pillars Rare Dry Gin
Four Pillars launched in late 2013 and already has become a fixture of many back bars. And with good reason: not only is it small batch, Australian-made and using ingredients like Tasmanian pepperberry leaf, it is also just really good juice. It is an exceptionally pure spirit that provides the base for aromatics of juniper, citrus and lemon myrtle on the nose; there's citrusy coriander seed and an earthy, creamy palate, while a gently warming white pepper carries the long finish.
Vanguard Luxury Brands