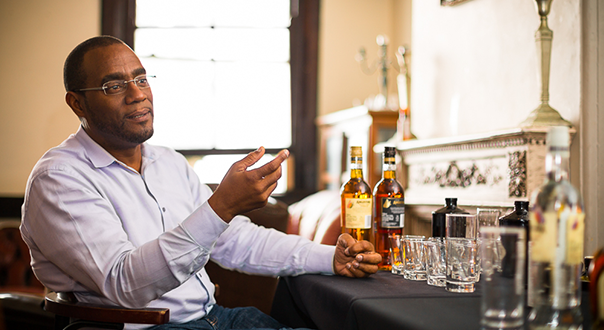 In association with Angostura
Most people know Angostura as the company behind the iconic Angostura Aromatic Bitters, but it is becoming increasingly famous for its award winning rums. Winning the prestigious title of The Rum Grand Master at the Spirits Masters Awards for the last four years is testament to both the quality of the rum Angostura produces and John and his team's rum making skills.
How long have you been Angostura Rum's Master Distiller and what do you like about the job?
I've been in the rum business essentially all my life! I have been around the manufacturing and ageing of fine rum for almost a third of a century. That makes me feel old but they say that with age comes a certain amount of experience!
I joined The House of Angostura in 1982, after graduating with a chemical engineering degree. Since then I have worked in many areas of the company including fermentation, distillation, ageing, bulk sales and packaging but today I'm back doing what I love – the manufacture and ageing of rum as Master Distiller. I enjoy experimenting with the different ways of ageing Angostura rums.
Are there any key moments in your career that you're particularly proud of?
Oh wow! Yes many.
ADVERTISEMENT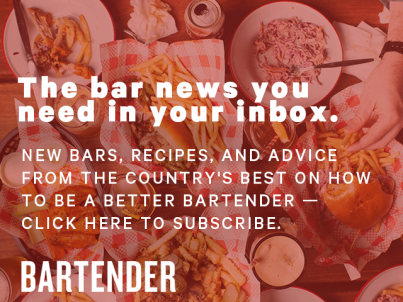 &nbsp
In some respects I would say doubling the rum distillation output at Angostura while still maintaining the finesse required to produce super premium brands is one of them.
Another is being part of the team that made Legacy by Angostura to celebrate the 50 year anniversary of Trinidad and Tobago's independence. It's the world's most expensive rum and is made up of a special blend of seven of our most rare and precious rums. It was a labour of love for us and it took six years of patience, expertise and passion to get it right.
To me, it is the ultimate expression of Angostura Rum. We set out to create the greatest sipping rum ever produced and we believe we achieved something that is both unique and unequalled.
What makes Angostura Rums so unique?
We have a slightly different style of rum. Angostura style is relatively dry, but still quite flavourful. It has all the qualities you need; it has a really beautiful look and depth and a range of flavours. We also have a couple of premium rums. There's potential on the "upper end", if you will, of rum being alongside any other premium beverage you may want to consider.
My personal feeling is that cane sugar is the real sugar. If you know how to ferment, distil and age cane sugar, all of nature's flavours are available to you. It's just the best nature has to offer.
When you sample it all of a sudden you're thinking, 'this is good, it's not complicated, it's got everything I want with none of these complex things that people like to suggest'. It's flavourful, aromatic, the whole bit.
Has the Australian love affair with rum changed much over the years?
Rum has always been strong here, dominated by the local market leader. But in recent years, Australians have developed an increasing interest in rums from around the world. What's happening here seems to mirror what's happening worldwide. Category growth is being driven by spiced and dark aged rums, and the trend is to premiumisation. Consumers are starting to recognize premium rum as an equal to cognac and whisky and with that I've noticed more rums are now available in bars and retail outlets, which is great to see.
Speaking of bars, what are your thoughts on the bespoke Rum Bars that are popping up?
It is interesting to see bars and bartenders specialising in specific spirit categories and become real experts in those categories. It's another consequence of consumers and the industry's growing interest for rum.
What about your rums? Front or back bar?
(Laughs.) Well rums in general belong in both locations and my Angostura Rums bring something special to both. Reserva, 5yo and 7yo are usually preferred as first pour rums, but products like 1919 and 1824 belong in the back bar, where all the best bottles are kept.
What about the Australian bartending community?
Their rum knowledge is really good and this is filtering down to consumers and taking hold. But that's hardly surprising. I've been lucky enough to interact with bartenders from Australia on many occasions – through Rum Masterclasses and The Angostura Global Cocktail challenge – and they've all been excellent: creative, passionate, daring and well versed in the business. In fact, one of your bartenders, Mike Tomasic, took out the global title this year! I think that's three times Australia has won the global final, so you must be doing something right!
How do you guys drink rum back home?
Well, real Trinis (Trinidadians) enjoy sippin' their rum neat with maybe just a cube of ice!
Also very popular is mixing our rum with a great tasting coconut water, man that can be heaven. We also like mixing the
'Lara', named after our Trinidadian cricketing hero, Brian Lara of course. This refreshing drink takes your favourite Angostura rum and mixes it with our other Trinidadian icon – Angostura Lemon, Lime & Bitters. Just so cool.
And then, just like everyone else, we all drink rum in our favourite rum cocktails! The most popular cocktails are probably Dark & Handsomes (rum, ginger beer, lime juice and a few dashes of Angostura aromatic bitters) and the ever popular Angostura Rum Mojitos.
And finally, are you planning a visit to Australia this year?
I hope so, towards the end of the year! I love Australia and I've been out three times in the last two years. Australia is an important market for us and is one of the best for hosting masterclasses. Everyone is so engaged and interested. You guys ask good and tough questions, which is great as it means you care.