The Disaronno Mixing Star competition is back again for 2015, and this year, the bartender who emerges triumphant will win a trip to New Orleans to attend Tales of the Cocktail.
All you have to do to enter is to create an original Disaronno cocktail and log on to www.themixingstar.com to submit your recipe. Entries are open from the 18th of February, and close on the 22nd of April, so you best be getting to work on some of those ideas!
The best entries will be shortlisted and notified to compete in the National Final to be held in Melbourne in June.
This year's winner (we'll call them the Disaronno Mixing Star, shall we?) will be jetting off to the United States and down Louisiana way to New Orleans. There, you'll enjoy all the fun that Tales of the Cocktail delivers.
For more information get in touch with your Suntory brand ambassador or territory manager — and get thinking about your drink now.
ADVERTISEMENT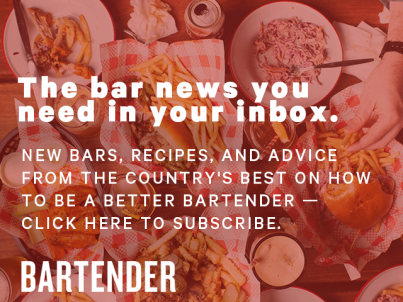 &nbsp