Over two days in March, Sydney will be the scene of the biggest ever agave spirits event to be held in the southern hemisphere when Agave Love kicks off.
On Sunday the 22nd and Monday the 23rd of March, some of the biggest and most knowledgeable names in agave spirits will be conducting tastings, talks and masterclasses — along with some Agave Love-fuelled parties — at six Sydney venues around Oxford street (Casoni, Low302, Hello Sailor, Shady Pines Saloon and The Winery) and at Mr Moustache in Bondi.
We're profiling some of the great speakers at the event, and wanted to have a chat with Esteban Morales Garibi. He's the owner of 400 Conejos, a seminal mezcaleria in Guadalajara, and is the man behind the La Venenosa Raicilla brand. He'll be hosting a seminar on "Mezcal — Mexico City's New Hipster Drink", one on how mezcal is the single malt of agave spirits, and a few more.
Check out the story below, and visit agavelove.com.au to book tickets.
ADVERTISEMENT
&nbsp
Name: Esteban Morales Garibi
Role: Chef and owner of 400 Conejos restaurant and mezcaleria, La Venenosa Raicilla, and Derrumbes Mezcal.
Can you tell us a bit about what you do?
I travel around de estate of Jalisco searching the old school producers of mezcal and work with them in a sustainable protect to take thee products in yo the market in fare trade format we all so do that in different states of Mexico for derrumbes Mezcal so I spend the most of the time in the fields and mountain in touch with the agave and Produccion
What's your preference, tequila or mezcal (or other)? Why? So difficult to answer that, but let's try. My favourite tequilas are Don Fulano Fuerte, Fortaleza Blanco and 7 Leguas. In mezcal I like a bunch of mezcal — depends of my mood.
Could you describe a favourite moment with agave spirit?
Being close to the distillery, a sip there with the producer until the night came.
Where do you see the agave spirit industry heading?
Into your hearts and remaining there, ha. We need to explain that we are a business of batches as the wine industry does — this is very important to keep in mind.
ADVERTISEMENT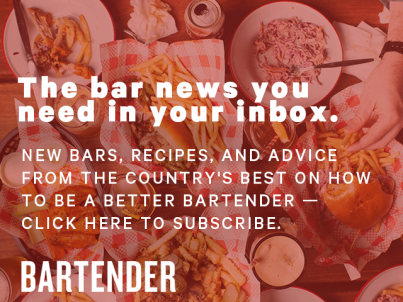 &nbsp