Sneaky Tony's
38 Roe St, Northbridge
facebok.com/sneakytonys
Walk down the streets of Perth's Chinatown, search for the unmarked door and make sure you remember your social media password (Friday and Saturday night) and you'll be greeted with over 260 rums.
Clint Nolan's (Pleased to Meet You) latest bar is inspired by 1920's Californian rum-runner Anthony 'Tony the Hat' Cornero. The Admiral, as he was also called, counted bootlegging and illegal offshore gambling operating among his his illustrious exploits (he would go on to run legal casinos in Las Vegas).
ADVERTISEMENT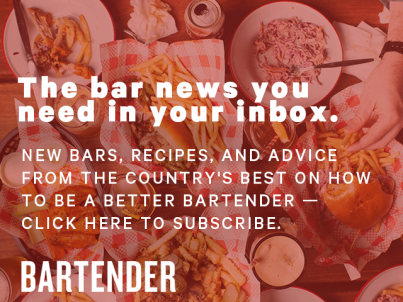 &nbsp
Sneaky Tony's is a speakeasy of the hush-hush variety (if you want access on a Friday or Saturday night, you'll need to come equipped with the password of the day from their Facebook page). The venue is dark and dimly lit with hunting prizes hanging from the walls, everything that you would expect — and want — in your local bootleg liquor den.