Australian Bartender is proud to announce that this year's Bartender of the Year competition is sponsored by 42Below and De Kuyper.
"We're very excited to be working with these two great brands for this year's competition," said Australian Bartender founder and publisher David Spanton.
"They've got a great reputation in the trade and will play a big part as we ratchet up the competition once again this year."
Denis Brown, Bacardi Lion's managing director said, "42Below has always been a bartender brand with a bit of attitude and De Kuyper has a long history behind the bar, so we're proud to have them both back in the spotlight in partnership with this great bartending competition."
ADVERTISEMENT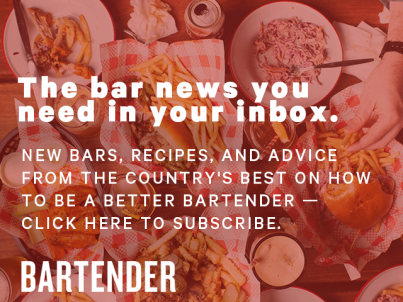 &nbsp
The competition is open now for registrations — click here to enter your details before entries close on May 31st.
The winner this year will win themselves not just bragging rights, but also a trip to Tales of the Cocktail in New Orleans.
The first round of the competition as always will be the toughest written exam in the country, and it takes place on Monday the 21st of September during Sydney Bar Week. Keep your eyes on Australian Bartender each month as we'll have practice questions in each issue to hone your skills in advance of the exam.
Once you've registered to enter we'll be in touch with further details on the second and third rounds, but for those wanting to break into the prestigious Top 8 this year know one thing: the final round will once again be held during the Bartender Magazine Australian Bar Awards gala dinner at Doltone House on Tuesday the 22nd of September.