Every 17th of March, cities around the globe get bedraggled in green — heck, Chicago even turns the Chicago River green to join in the fun. Why all this green craziness? It's St Patrick's Day, of course, and it's happening next week.
What often comes along with the sea of green is tsunami of booze. The pubs are packed, there are often parades, and everyone, for a day, is Irish. Cue the leprechaun jokes.
St Patrick is the patron saint of Ireland and is said to have converted thousands of pagan Irish to Christianity; over time, the day of his death — purportedly the 17th of March — came to be a feast day in the Christian calendar. This meant that it offered up a day free from the restrictions of Lent, in which rigorous fasting is involved (not to mention a lack of booze).
It's no wonder why so much booze gets sunk on St Patrick's Day.
Of course there are many a gallon of Guinness consumed, but that's clearly not where the Irish contribution to hooch ends. We've got a few cocktails here that are based on Irish whiskey, and they offer up a great alternative when you get over the Guinness.
ADVERTISEMENT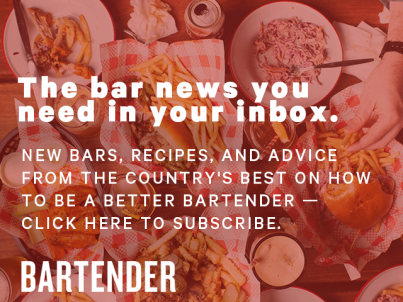 &nbsp
Benicia Boy

45ml Writers Tears Pot Stil
120ml black coffee
15ml 2:1 demerara sugar syrup
Double cream to top
Nutmeg

In a pre-heated sour glass, add whiskey, coffee, demerara syrup. Float double cream on top and grate fresh nutmeg on top of cream.

Adapted from a Dead Rabbit, NYC recipe
Irish Cocktail

45ml Jameson Select Reserve
5ml Pernod Absinthe
7.5ml curacao
1 dash of Maraschino Liqueur
1 dash of Angostura Bitters

Stir all ingredients with ice and strain into a chilled cocktail glass. Squeeze an orange peel on top.
Saintly Irish Whiskies
If there is such a thing as God, you're likely to find it in these whiskies.
Jameson Select Reserve
Jameson Select Reserve is made with a high proportion of single Irish pot still whiskey and a rare, small batch grain whiskey. It has aromas of papaya and nectarine, while on the palate offers up vanilla, toasted wood and spice, fruit sweetness and a creamy mouthfeel.
Pernod Ricard
Tullamore D.E.W. Special Reserve 12 Year Old
Tullamore D.E.W. combines all three types of Irish whiskey and is triple distilled — the sweet softness of grain whiskey, soft spice from the pot still and citrus from the malt leads to a complex flavour profile.
William Grant & Sons
Redbreast Single Pot Still Irish Whiskey
Redbreast is made from malted and unmalted barley and is thrice-distilled in large copper pot stills and aged in American and Spanish oak. It's made in at the Midleton Distilery, in Cork and has flavours of Christmas cake, vanilla, and hazlenuts.
Pernod Ricard
Writers Tears Pot Still Irish Whiskey
Writer's Tears is an un-chill filtered pure pot still Irish whiskey that salutes the great Irish writers of history. Honey and concentrated marmalade on the nose with citrus hints, it is viscous and smooth with noticeable malt character and a finishing kick of ginger.
island2island