There's no doubt that Irish whiskey is booming. Not only are there more cases of the good stuff being shipped around the world from existing distilleries, we've also recently seen a new distillery open for Tullamore D.E.W., and the announcement of a new distillery by the company that produces Writers Tears.
Our publisher, David Spanton, visited a few distilleries back in 2012 and wrote about them for the mag. Take a look at what he said about each distillery below, and read on for more information about the new Tullamore and Writers Tears distilleries.
The Old Jameson Distillery
Bow Street, Dublin
Nicely hidden down a bunch of back streets this once powerhouse of a distillery is today a tourist hot spot. Maybe it's got to do with the fact that worldwide Jameson is the fast growing whiskey and visitors are just eager to find out more about this iconic Irish spirit. Most reviews on this place give a glowing review for being interesting and educational and not too long (takes about 30 minutes). The tour set up is that you follow the path of how Jameson is produced from the malting, milling, mashing, fermenting, distilling and barrel maturing. It also focuses on the man behind the brand Mr John Jameson, a Scottish lawyer who immigrated to Ireland with his wife Margaret Haig of the famous Scottish Haig Distillery. They acquired the Bow Street Distillery in 1780 and it was a working distillery until 1975 when production was moved to a bigger plant in Midleton.
ADVERTISEMENT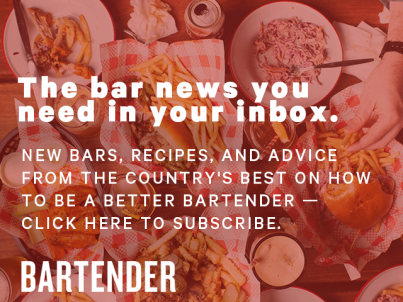 &nbsp
At the end of the tour each visitor gets a Jameson drink and before you leave you can visit their merchandise shop or buy a few hard to find bottles of whiskey from the current working distillery down south in Midleton. The Redbreast 15 year old and elusive Green Spot would be two pot still whiskies well worth smuggling home. Jameson and the handful of other brands owned by Pernod Ricard are made down at the New Midleton Distillery. It's not open to visitors but they have a second tour and museum for Jameson next-door called the 'Jameson Experience'. This is housed in the building that was used between opening the New Midleton Distillery and closing the Bow St Dublin Distillery. Unfortunately I didn't get down south to see the second museum.
Tour Verdict: Great for a non working distillery and very interactive
Cost: 12 Euro (30 minutes)
Tip: make sure you pre-book online as it's a huge tourist attraction!
New Midleton Distillery Key Brands: Jameson, Powers, Paddy, Green Spot, Redbreast & *Tullamore Dew (*owned by William Grants & Sons).
Locke's Distillery Museum
This place seems to go by a few names I have noticed with the other being the Kilbeggan Distillery. I guess the latter is used as it's their more popular whiskey and it makes sense to advertise that brand. That being said the real history of this place has its origins with the Locke family who took over the distillery in 1840. It is said that distilling was done on the site as early as 1757 and so the company claims this site as 'the worlds oldest continually licensed distillery'. Even though during tough times this place changed owners and roles (doing such things as a pig farm) all previous owners thankfully continued to pay a small fee to keep the distillery's registration up to date and active.
As the distillery was producing very labour intensive whiskey mostly with pots stills, also hit with higher taxes and a major economic depression it forced the shareholders to close the distillery in 1957. Its worth noting that this is a similar story for many of Irelands once thriving whiskey industry which saw 26 distilleries in 1924 get reduced to only 2 by the 1970's. It wasn't until the 1980s with the launch of the Cooley's distillery that Locke's brands got revived and some small-scale production and barrel maturing started again on site but the rest was produced at the bigger Cooley Distillery in Louth County that is also not open to the public or tours.
Now the actual tour of this site is breath taking and being able to walk around and touch everything and see the real thing rather than replicas are a treat. The only replicas I saw were the pot stills that had been previously sold off for scrap metal. I was lucky enough to get an extensive look behind the scene and try their new 4yr Grain Whiskey (corn just like the yanks) straight out of the barrel. You also wont find a nice bunch of local workers who seem to go out of their way to help make your visit enjoyable. I was even encourages to try and make a barrel with their in house cooper. Good times…put this place at the top of your list above all the silly castles. Let's hope new owners Jim Beam looks after the place and especially the fine people.
Tour Verdict: breathtakingly beautiful and extremely useful in understanding how it was done back in the day as well as today with their small batches of spirit they still produce.
Cost: 8 Euro (40 minutes -1 hour)
Cooley Distillery/Locke's Distillery Museum Key Brands: Kilbeggan, Lockes, Inishowen, Tyrconnell, Connemara & Cooley Poitin
Old Bushmills Distillery
Bushmills Co, Antrim, Northern Ireland
The fact that such a major distillery still survives in such a remote location at the very top of Ireland is fantastic and absolutely adds to the magic of visiting the distillery. Back in 1608 a licence to distill whiskey in the area was granted by King James to a gentleman by the name of Sir Thomas Phillips. This date 1608 is what you see printed on all their bottles and it highlights the immense heritage whiskey has in the Bushmills area. It wasn't until 1784 that The Old Bushmills Distillery is officially registered yet there is a recorded references to the distillery dating back to 1743 when Alfred Barnard a whisky journalist describes the distillery as being at the time, "in the hands of smugglers".
Rapid expansion is underway to keep up with demand for their renowned single malt Irish Whiskeys as well as for its blends including the spectacular Black Bush. A couple of interesting points about the place is that they age their barrels standing up rather than laying them down and they also age all their whiskey for a minimum of five years, not the required three years. All their stocks fit in their 12 warehouses and these contain over 200,000 barrels. Get your hands on a few bottles of the 12yr single malt which is only available for purchase at the actual distillery as it would make a great back bar addition.
Tour: Around $15 (20-30 minute tour)
Tour Verdict: Only major working distillery you can visit and see how it's done first hand. Needs to be longer and allow punters to take some photos.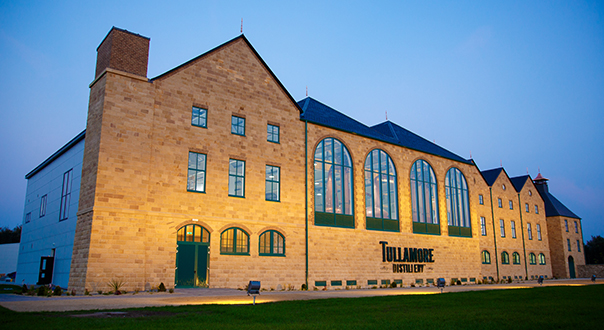 Tullamore D.E.W.'s new distillery
Tullamore D.E.W. announced last September the opening of its brand new distillery, returning to its home in Tullamore 60 years after the original distillery closed. As the world's second-largest Irish whiskey brand, they expect the distillery to be producing 1.5 million cases of Tullamore D.E.W. once it's fully operational.
The Tullamore Distillery combines William Grant and Sons' 127 years of distilling knowledge and expertise with world leading innovation and technology. The Distillery features four hand crafted copper stills, designed to resemble the original stills from the old Tullamore distillery, six brew house fermenters each with a 34,000 litre capacity and warehouse storage for 100,000 casks.
Writers Tears' forthcoming new distillery
Island2island, the Australian distributors of Writers Tears Irish Whiskey, tell us that the brand is set to complete construction on a new distillery come December 2015, with it becoming fully operational in 2016. They plan to make all four styles of Irish whiskey: pot, malt, grain and blended.
"The expansion of the distillery is undoubtedly great news," said Les Page, managing director for island2island. "Trade and consumer demand is most definitely on the rise and distributions are increasing year on year. It's a delicious whiskey and is proving very popular in Australia both on and off premise, so we look forward to what the development might bring."