The freshness exploded like dynamite.
It had been days, weeks and months in the heat of Cuba when Jennings Cox first spooned sugar, squeezed lime and showered Bacardi Rum over ice to create his first Daiquiri.
He shook the dented flask. Hard and long enough for ice to crystallise on its sides.
Pouring out the cloudy pale-green concoction, it made the most of a glass worn from too many miles in the luggage of a mining engineer.
ADVERTISEMENT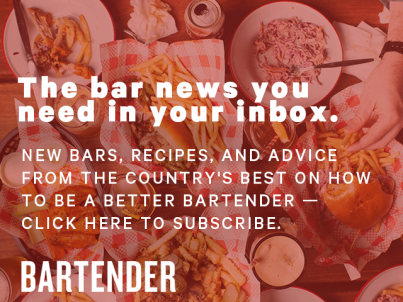 &nbsp
The simplicity of the flavours bought an instant smile to his face.
Many have written about it, as I do judgment now. Many more have let one slip their lips, and inhibitions, as freshness fills their spirit.
His drink became his legacy.
But why?
The ingredients are simple enough to find, doubly so in Cuba. It requires no special skill or garnish to turn one out.
The freshness is exceptional, but in a world where drinking choices are endless and favourites are tightly held; it is not just a recipe that carries a drink to greatness, it is the passion of its creator and its impact when that is shared.
Cox was tireless in introducing his cocktail to all he came across. Sending colleagues from the mine home with the knowledge of how to make the drink, and a few select bottles of the local rum they'd grown so fond of. At every bar he visited, he recounted the recipe and brought rounds for new found friends.
A classic then, is mixed from equal parts simplicity and tireless effort. It is a cocktail measured not in mls or ounces but in the years it has been favoured. Like religion, it becomes more powerful as its legion of adherents grows.
In a few short weeks in Sydney, the Bacardi family will give another lover of liquid refreshment the chance to build a legacy of their own.
The Bacardi Global Legacy Cocktail Competition challenges those who take part to develop a new entrant to the pantheon of classic cocktails.
The brief, like classic cocktails, is simple. A drink that can be turned out in any bar, anywhere around the world and the creators best efforts in creating an impact with the drink.
Like Jennings Cox, the winner of this year's Global Legacy will not only have dreamed up a delicious beverage. They will have been its tireless champion; teaching, begging, cajoling and helping bars, bartenders and drinkers around the world to appreciate, share and recommend their creation.
Alissa Gabriel is your Australian champion.
A young female bartender stepping out in one of her first cocktail competitions and winning the right to represent her country on home soil. History might well be with her, with the Bacardi Legacy one of the only truly global contests where a woman has overcome the challenges of an industry dominated by the boys to take out the top prize.
The story of her drink is sound. Based on a little known piece of Bacardi family lore, the relationship between the father of the brand Facundo Bacardi and a Frenchman living in Cuba, Joseph Boutellier.
Boutellier saw something special in a young and ambitious Facundo Bacardi, covering his rent as he sought to find his feet on his second attempt at chasing success in the Caribbean. This helping hand crops up again and again in the Bacardi family history.
Memorabilty is often fleeting in a world where interaction and effect is measured in Likes. Alissa chose to spend part of her marketing budget not on content creation but on covering the rent of colleagues and connections struggling to pay their rent, connecting her story to the Bacardi family in a way that logo placements and @ tags simply never could.
Does her stirred down drink match her story?
You'll have to hunt one down, or become a champion of her recipe yourself to find out.
Bacardi Global Legacy plays out in Sydney this May. For more information, visit the Bacardi Legacy Australia Facebook page https://www.facebook.com/BacardiLegacyAustralia