After the successes of the launch of Yamazaki, Hibiki and Hakushu into the Australian market, Suntory Australia responds to the demand of Japanese whisky by launching its Suntory Kakubin Whisky.
Hosted at Kwan Bros. in QLD, Mr Miyagi in VIC and Goro's in NSW, each launch brought the famous Tokyo lights & Izakaya experience to the capital cities along the east coast. Over 500 members of the trade and media experienced Kakubin the way it was intended to: as a highball (with soda & a squeeze of lemon) consumed with food including Yakitori and Tempura.
In Japan the combination of Kakubin consumed with food is famous for cultivating a new generation of whisky drinkers, where The Kakubin highball craze has taken the country by storm resulting in making this the highest consumed whisky.
It's delicate and refreshing & a perfect alternative to beer and wine.
ADVERTISEMENT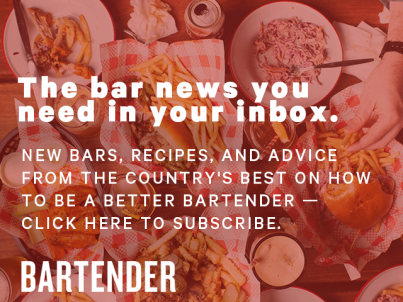 &nbsp
Kakubin, was initially released in 1937, meaning "square bottle" when translated and is easily recognisable in its enduring tortoise shell bottle.
HOW TO MAKE: Kakubin Highball

1. Squeeze a fresh lemon wedge into a glass filled with ice. (Kakubin highball glassware preferred).
2. Add 30 ml of Suntory Kakubin whisky.
3. Top with soda water.
4. Stir with a long spoon.

Kampai!