Belvedere Vodka have announced that they are looking for bartenders across the globe to create a legendary Martini — the likes of which James Bond would enjoy.
As part of their partnership with the new James Bond movie, SPECTRE, Belvedere has launched The Belvedere Challenge. Given James Bond is the world's most famous Martini drinker, they are looking for bartenders to create their own legendary take on the Martini.
"We encourage bartenders to embark on the Belvedere Challenge and craft a martini cocktail to be enjoyed by generations of cocktail lovers", says Claire Smith-Warner, Belvedere Vodka Head of Spirit Creation & Mixology.
You can enter online between March 10th and April 12th by submitting a video at BelvedereVodka.com/TheChallenge — click here to find out more details.
The best 45 entries will be selected to compete in semi-final regional heats for Europe, Asia-Pacific and the Americas. Nine of the 45 bartenders will be selected to compete in the grand finale in London, on June 17-18-19.
ADVERTISEMENT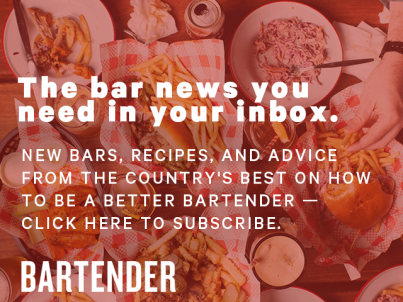 &nbsp
Then on Belvedere World Martini Day, June 19 2015, the winner will be announced. The winner's drink will feature at premieres of SPECTRE around the globe, and the winner will be sent on the trip of a lifetime to Ian Fleming's home, the GoldenEye resort in Jamaica.
For more information visit BelvedereVodka.com/TheChallenge — and get mixing.