Story by Sam Bygrave
There's been much talk in whisky circles of late on the rise of Japanese whisky. For a whisky that was modelled on Scotch, and seen by some as inferior, Japanese whisky is now a world-beater.
But what is it about Japanese whisky that has seen their whiskies — and the awards they rack up — become more common?
Part of it is to do with the Japanese approach in general. You may have heard stories of sushi masters perfecting their craft — Jiro Dreams of Sushi, for instance is a documentary that depicts the life of Jiro Ono, a man in his late eighties who works the line of his sushi restaurant every day. He's honed his craft every day (and been awarded three Michelin stars in the process). One of his sons, in his fifties, will one day succeed him.
The same attitude applies to bartenders, too. Bar High Five, Hidetsugu Ueno's — or Ueno San as he's known to bartenders — bar in Ginza has become a must-see for bartenders travelling to Tokyo. He's there every night, still improving himself when many a bartender would have clocked off and delegated.
ADVERTISEMENT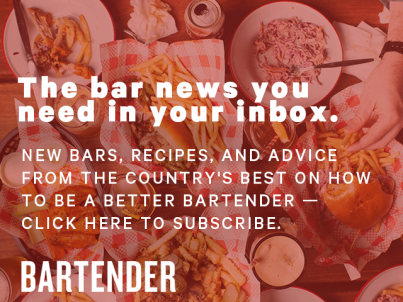 &nbsp
"Cocktails in Japan taste amazing," said Yoshi Onishi, Sydney bartender and co-owner of Tokyo Bird. "It comes down to the care and attentiveness to flavour and how to create balance, by the products and tools used, the ice, temperature, [and] the glass, etc."
"When you see the dedication that bartenders in Japan strive for it resonates into a beautiful product that embodies true passion and art."
It's that search for perfection you can see in the development of Japanese whisky, too.
Take a look at the timeline we've got below, and you'll see how the awards have racked up for Japanese whisky. They may have had a later start at distilling than the Scots, but they've more than made up for lost time.
The Hallmarks of Japanese Whisky
What sets Japanese whisky apart from the rest? Well, first of all — it's the taste and aroma. Dave Broom has written that Japanese whisky is distinguished by a brighter, clearer character. "Japanese whiskey isn't necessarily lighter," he writes, "but it possesses a clarity of aroma that singles it out. Its absence of a cereal background note also differentiates it from Scotch, as does the use of the intensely aromatic Japanese oak."
And as Broom suggests the use of Japanese oak — Quercus mizunara — imparts its own, unique character.
Broom once wrote that Japanese oak imparts, 'fragrant aromas of incense, sandalwood, pineapple and coconut' in whisky. It's also rare and expensive, so is used sparingly. The Hakushu Distiller's Reserve, for instance, combines Hakushu malt whiskies (aged between seven and nine years old) with a small amount of malt aged between 13 and 14 years in mizunara.
The array of stills employed at the Suntory distillery
The Japanese pursuit of perfection is also apparent in the array of stills they use to make whisky. Both the big distillers use pot stills of different sizes and shapes in their distilleries — take a look at the picture of Yamazaki, and you'll see for yourself. Because each still imparts its own unique character to its distillate, by blending a range of whisky from different stills you create a more complex and layered character to the final product.
Lastly, Dave Broom has attributed the bright, clear aromas of Japanese whisky to the crystal clear wort they brew. The wort used by the Scots is cloudy, and it keeps much of the cereal character in the final whisky. The wort used in Japanese whisky production has a clarity to it of a pale white wine.
Hakushu Highball

60ml Hakushu 12 Year Old
Soda water to fill
In a highball place a large chunk of quality ice. Add whisky, then fill with soda water.

Hakushu 12 Year Old pours a pure gold in the glass, it has a nose of fresh green leaves, green apple, pear and a soft smoke. The crisp palate sees sweet pear, butter cookie characters leading to a dry, pleasantly smoked finish.
Suntory
How Suntory kickstarted Japan's love for whisky
It was Suntory that really kicked off the whisky thing in Japan. Founded by Shinjiro Torii, Suntory was originally called Kotobukiya. He imported wine and western liquor, and launched his own brand of port. But it was his vision to start the first commercial whisky distillery in Japan that cemented his place in history. In 1923, outside of Kyoto, work began on the famous Yamazaki distillery.
But it's not just Suntory's early days that set the course for Japanese whisky. Their promotion of the Kakubin Highball has been largely credited for driving a revival in Japanese whisky sales in Japan. It's also been a trailblazer in the awards domain — take a look at the timeline below to see the increasing frequency with which its whiskies are awarded.