Moscow Mule
60ml Absolut Elyx
30ml lime juice
120ml ginger beer to fill

Add the vodka and lime juice to a mug. Fill with ice and top with ginger beer. Garnish with a lime or mint sprig.
Story by Sam Bygrave
Images by Christopher Pearce
Presented by Dean Simpson, Wilhelmina's, Sydney
332 Darling Street, Balmain
In Association with Absolut Elyx
ADVERTISEMENT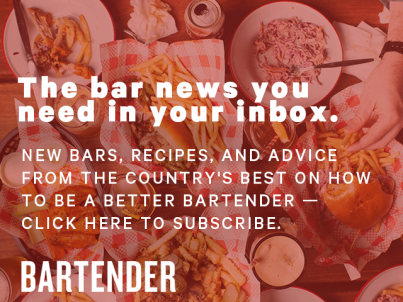 &nbsp
For many bars, there's one spirit that pays the bills (and then some): vodka. More often than not, that spirit is consumed in a vodka lime and soda. This you know already.
What you may not know is that the vodka lime and soda has a long, storied history. This mix of spirit, lime, and soda is known as a Rickey. And with a few simple changes in mixers or citrus, you'll find yourself with a Buck, a Collins, a Fizz or, as we've got here, a Mule.
David Embury famously characterised these related long drinks in his 1948 book, The Fine Art of Mixing Drinks. When you have spirit plus mixer, you've got yourself a Highball.
But what about the Buck, Mule, Collins, and Rickey? What these drinks all have in common is the spirit base, a citrus component, and a carbonated lengthener in the form of a mixer.
A Collins is spirit, lemon, sugar, and soda served tall. If you switch in ginger ale for the soda and discard the sugar, you've got yourself a Buck. If you've got spirit, lime juice, and soda, you get the Rickey as mentioned earlier. If you're using vodka, lime juice, and ginger beer — hey presto, you've got yourself the Moscow Mule.
One word of advice though, when mixing these drinks: if you're employing ginger beer or another sweetened kind of soda (the possibilities really are endless), you might want to bump up the citrus, sour element.

Notes on ingredients:
• Manually distilled in a copper column still from 1929, Elyx is made from a single harvest of Swedish winter wheat and the resulting spirit has a natural pure taste and unique silky texture.
• There are subtle, floral and fruity tones on the nose and the palate is fresh, pure and invigorating with a silky texture, a long-lasting smooth finish, and a subtle spiciness.
• We've used a flavoursome vodka with good texture for this drink, as you want something that can stand up to being mixed long.