Club Suntory are proud to announce the top eight finalists from a nation-wide pool of 230 entries; who will contest at the National Finals at this year's Disaronno Mixing Star!
Returning in 2015 with even greater support of a record number of entries received from bartenders all over Australia, all vying for the chance to compete to win the biggest prize for Disaronno Mixing Star to date! A trip to Tales in New Orleans is up for grabs!
After a gruelling blind judging process, the following outstanding finalists have been selected-
(In no particular order)
1. Kari Nicol – Eau De Vie VIC
2. Daniel Blake- Ms Collins VIC
3. Jonathan Minihan- The Toff in Town VIC
4. Adam Vogler -Mrs Sippy –NSW
5. Jonathan Carr – Archie Rose- NSW
6. Dale Schoon – Earls Juke Joint – NSW
7. Brett Arendse – Choo Choo's- WA
8. Ben Greenham – Enriques -WA
As always, the judging of cocktail entries for the competition was done without knowledge of the entrant's name or place of work, making for a truly level playing field where the best-tasting drinks are those chosen. These winning finalists will now go on to battle it out at the National Final hosted in Melbourne at The Longroom on June 2nd.
ADVERTISEMENT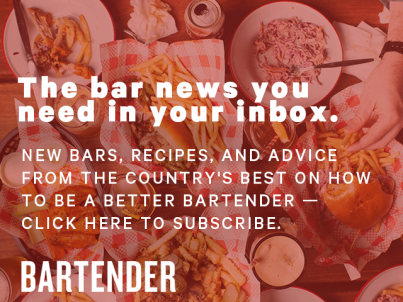 &nbsp
The finalists will also be put through their paces with a series of challenges before they step up to the plate and get mixing. Up for grabs this year is a chance to win the top prize of the ultimate bartender's fantasy trip- a Ticket to Tales of the Cocktail 2015.
Get ready for madness, mayhem and mixology as The Disaronno Mixing Star cocktail comp brings the noise in 2015 from June 2nd!
Keep your eye on your email inbox for more information about the National Finals.