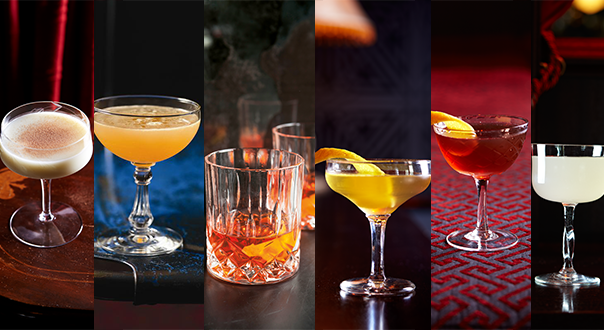 Absinthe leaks from the pages of some of the twentieth century's greatest booze writers.
Harry Johnson included recipes for its use in his Bartenders Manual; the ombibulous and globetrotting writer Charles H. Baker Jr wrote that when "taken in steady doses over a considerable period of time, it does nibble the keen edge off the brain until a man becomes a sorry sort of thing; aimless, listless, and generally — shockingly — lacking."
Hemingway, as we've noted before, was also a fan.
But it also garnered a scurrilous — and somewhat undeserved —reputation for driving people mad.
ADVERTISEMENT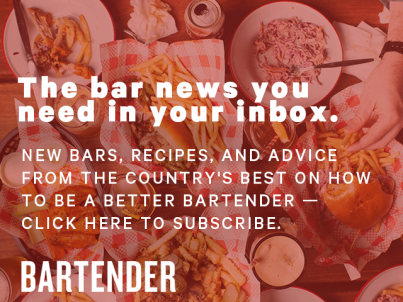 &nbsp
Temperance movements of the late nineteenth century and early twentieth put it down to the level of thujone that absinthe had, a chemical that, in high doses, could kill and cause seizures. That's the thing, though — the levels of thujone in absinthe, even during its height of fashionability at the turn of last century, were actually well below dangerous levels.
It was more that French winemakers, writes Amy Stewart in the Drunken Botanist, jumped on the temperance bandwagon that was rolling towards a ban on absinthe, because they'd lost out sales to absinthe when the phylloxera bug ate its way through their vineyards.
What is absinthe?
Absinthe is a distilled spirit, traditionally from a grape base (though other neutral alcohol bases will do), that is either distilled or macerated with grand wormwood, fennel and green anise (known as the holy trinity of absinthe herbs). Other complimentary herbs are often used, including star anise, lemon balm, mint, hyssop and coriander seed.
Stewart also notes that when it comes to thujone, you can do considerably worse than wormwood. Sage, for instance, has a much higher thujone content than wormwood (though no-one we know is rocking the sage absinthe).
The madness, you see, was more likely caused by the whopping ABV on most absinthes of the time — somewhere around 70 per cent alcohol.
Noted drinker (and writer, too) Kingsley Amis also thought the high-alcohol content of absinthe was to blame for its maddening qualities. "Could the idiocy, or bloody foolishness, which comes to afflict the multi-martini-man be the result of the wormwood in the vermouth? No. It is the alcohol, you see. (And I suspect it was the alcohol in the absinthe, too, that caused the trouble all along, when the stuff was taken to excess.)"
So, as in all things, moderation is key. Below, nine classic cocktails that utilise the green fairy.

Corpse Reviver #2
20ml gin
20ml triple sec
20ml lemon juice
20ml Cocchi Americano (or Lillet Blanc)
5ml Absinthe
Shake all ingredients with ice and strain into a chilled coupe.

Absinthe Frappe
50ml Pernod Absinthe
2 dashes sugar syrup
2 dashes of Ricard Pastis
30ml water

Chrysanthemum Cocktail
40ml dry vermouth
20ml Dom Benedictine
3 dashes of Absinthe
Stir down over ice then strain into a chilled cocktail glass.
Garnish with a lemon twist.
Adapted from a recipe in the Savoy Cocktail Book, 1930

Suissesse
50ml absinthe
15ml sugar syrup
20ml lemon juice
Half an egg white
A dash of soda water
Shake all ingredients without ice, then again with ice. Strain into a chilled coupe. Garnish with grated nutmeg on top.
Adapted from Frank Meier's the Artistry of Mixing Drinks 1936

Absinthe Italiano
30ml sambucca
15ml Grand Absente
15ml maraschino liqueur
Stir over ice; strain into a cocktail glass.
This is akin to how old timer Harry Johnson supposed the Italians took their absinthe, based on his travels throughout Europe. And there's nothing wrong with this way, the addition of Sambucca drives home the anise character.

Death in the Afternoon
30ml Pernod Absinthe
120ml champagne
Pour absinthe into a chilled champagne flute. Top with champagne.

Monkey Gland
60ml gin
60ml orange juice
3 dashes of grenadine
3 dashes of Absinthe Cousin Jeune
Shake and strain into a chilled coupette.

McKinley's Delight
40ml rye whiskey
20ml sweet vermouth
A dash of Cherry Heering
Emile Pernot Authentique Absinthe to rinse
Rinse glass with absinthe. Stir all ingredients and strain into a chilled cocktail glass.

Sazerac
Splash of absinthe
25ml VS Cognac
25ml Rye Whiskey
12ml simple syrup
2 dashes Peychaud's Bitters
2 dashes Angostura Bitters
Lemon peel for garnish
Coat the inside of a glass with absinthe, discard any excess. Combine the rest of the ingredients in an ice-filled glass and stirred until chilled. The mixture is then strained into the absinthe covered chilled old fashioned glass, which is then garnished with lemon peel.
Recipe from Dale DeGroff's, The Craft of the Cocktail.

Here's four absinthes for your bar
Pernod Absinthe Recette Traditionelle
Pernod has distilled absinthe for 200 years. The plants are harvested locally in Pontarlier, and distilled in wine alcohol in the village of Thuir, in a manner faithful to its 19th century roots.
Pernod Ricard
Emile Pernot Absinthe Authentique
Produced in the birthplace of absinthe, Pontarlier, Emile Pernot has produced absinthe since 1890. Made with pot stills with unchanged recipes this is a fresh, wormwood-forward absinthe at 65 per cent ABV.
Cerbaco
Absinthe Cousin Jeune
Also produced at the Emile Pernot distillery, this is a blanche absinthe — and it's a gold medal winner, too. No herbs are added after distillation to colour the product green, and it's made in the classic French style with wormwood, green fennel and anise to the fore.
Cerbaco
Grande Absente
This French absinthe has a dominant flavour of wormwood thanks to a higher concentration (and thujone content), and is reinforced with green anise and star anise.
Cerbaco