The Barber Shop's Petr Dvoracek, Mike Enright, and John Davidson Jr.
As part of World Gin Day celebrations last Saturday, The Barber Shop unveiled a special project they've been working on: their very own custom-made gin.
They've called it The Barber's Cut, and they've done a great job on it. With The Keystone Group having also recently produced their own house gin, are we seeing the start of a trend?
Given the burgeoning craft spirits industry in Australia, and with the consumer's thirst for new products and small bars showing no signs of abating, creating a house spirit offers guests something they're not going to be able to get elsewhere.
The Barber Shop enlisted new Sydney distillery, Archie Rose, to create their gin. Mike Enright and his Barber Shop team took Archie Rose's Signature Dry Gin and amped up the botanicals in the mix (you really get a good sense of the spiciness of the Dorrigo pepper in the final product), with the result being a gin that stands up well in both a classic G&T, and in a wet Martini.
ADVERTISEMENT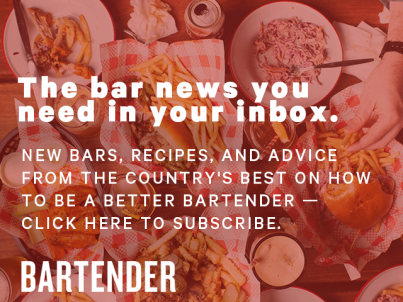 &nbsp
We hear they've made just a small batch this time, but with another one in the works. Get in to The Barber Shop if you're in Sydney and get a taste of just how good spirits can be when you let bartenders have a crack at them.