All images by Creative Foundry
Japanese whisky lovers will be delighted with the launch of Hibiki Japanese Harmony whisky, the latest masterpiece from the award-winning House of Suntory, available in the Australian market from June 2015.
Hibiki Japanese Harmony is a meticulous and refined blend that offers a symphony of more than 12 malt and grain whiskies from Suntory's Yamazaki, Hakushu and Chita distilleries, developed by third-generation Master Blender Shingo Torii and fourth-generation Chief Blender Shinji Fukuyo.
The entrepreneurial spirit and discerning palate of Shinjiro Torii, founder of Suntory and Japanese Whisky, gave rise to the creation of Hibiki in 1989 to commemorate the 90 year anniversary of Suntory. Distilled with the purest waters and the most refined techniques, it is no surprise that the oriental nuances and complex, distinct character of Suntory's whisky is the drink of choice for whisky connoisseurs the world over.
ADVERTISEMENT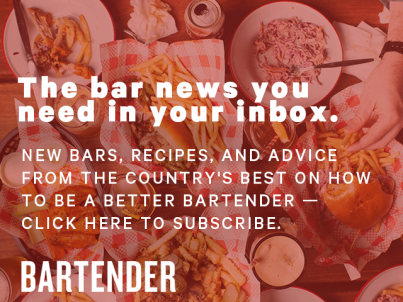 &nbsp
Hibiki Japanese Harmony, thoughtfully presented in the classic 24-faceted glass bottle symbolizing the 24 seasons of the old Japanese lunar calendar, pays tribute to the original Hibiki blend.
Suntory's Mike Miyamoto was on hand for the launch in Sydney
Fukuyo meticulously used the exact malt and grain whiskies that went into the first Hibiki blend; American White Oak malt whiskies form a solid base, which are accentuated by the rare Mizunara (Japanese oak) and Sherry malt whiskies.
These exceptional malt whiskies are the backbone of the award-winning Hibiki range – Hibiki 17yrs, 21yrs, 30yrs and now, Hibiki Japanese Harmony. Grain whiskies from Suntory's Chita distillery act as the "dashi" or broth, to complete the personality of the malt whiskies and enhance the overall harmony of flavour of Hibiki.
Hibiki Japanese Harmony is a blend that reflects the expert craftsmanship and delicate nature of the Japanese, and it is at once pure and complex. There is a transparency of taste that allows this whisky to reveal all of its complexities simultaneously. More than 12 malt and grain whiskies are blended together to create an enveloping harmony of flavours and aromas.
The newest member of the House of Suntory is extremely versatile, recommended to be enjoyed neat, blended with water, mixed as a cocktail, or served with a hand-carved ice ball for the ultimate Japanese whisky experience, and enhances any dining experience.