Andy Freeman has swung open the doors of his newly renovated Perth venue, The Flour Factory.
Freeman added The Flour Factory to his group of venues last year and opened the venue's rooftop bar space, The Sherry at the start of this year. He closed the whole venue renovations at the start of June.
"The last six months, while we were waiting for approvals from the powers that be, we've been on a bit of a hiatus not being able to offer the complete product," Freeman said.
That's all changed following a suite of renovations.
ADVERTISEMENT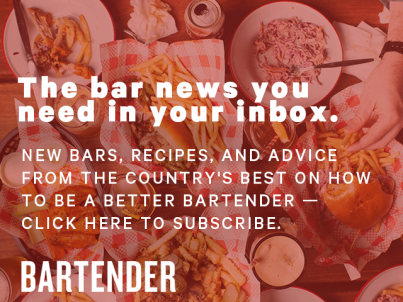 &nbsp
"The kitchen has had a complete refit — we've got a function kitchen, an a la carte kitchen, [and] there's a whole other charcuterie kitchen on the ground as well," he said.
The most striking attraction will be the bar, he said.
"We've got a 14 metre long bar, on the ground floor in the windows. It's got a great street presence. We bought a couple of trees from out the bush and drove them to a timber mill and got them milled into slabs. All our tables are made out of timber slabs — there's a lot of raw warm tones and textures, it's really cosy. For an 850 square metre cavernous building, it actually feels quite warm and intimate now," Freeman said.
The focus here is on gin — they'll have one of the largest collections around — as well as the emphasis on fortifieds, sherry, and vermouth (including their own blend) that they've had since day one.
"People have been loving the vermouth that Sam [Astbury] and I made at Howard Park wines, it has been received really well. It's a very gin-heavy bar. A lot of fresh herbs on the bartop, so you order your gin and tonic and the guys will pluck fresh herbs from the herb garden that on each station in the bar, and put them in the glass.
There's also a 75-bottle strong wine list on hand.
"Nothing too crazy," said Freeman, "but there's still something for the white collar worker in the city, when they've won their legal case on a Friday, when they want a bottle of something we'll be able to cater to that."
The Flour Factory is open from 12pm to midnight, Monday to Friday and from 4pm to midnight on Saturdays at 16 Queen Street, Perth.