How would you rate your knowledge as a bartender? Take our short quiz below to test yourself
Well, the biggest and toughest test of bartending knowledge will happen on Monday September 21 when this year's competitors sit down for the first round exam in the Bartender Magazine Bartender of the Year sponsored by 42Below and De Kuyper.
It's just one of the great events we've got happening for Sydney Bar Week this year, and it's the long-running comp that's open to any working bartender. You don't need to social media anything. You don't have to make a video to promote your drinks. It's just you and the hardest bartending exam going around.
Were often asked what the exam is like, so we thought we'd bring you some sample questions so you can give it a go yourself — each week for the next five weeks we'll bring you new questions, so be sure to check back and see if you're improving.
ADVERTISEMENT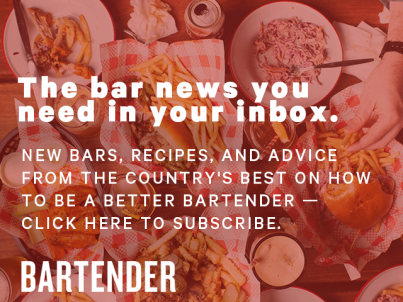 &nbsp
And don't forget, if you've not registered yet and want to compete in Sydney come September, you can still visit this link to put your details in.
In the meantime, take the quiz below and study up.