This September, the inaugural Indie Tasting: Independent Spirits Showcase comes to Frankie's Pizza for Sydney Bar Week.
Over 50 boutique spirits will be on taste at the Indie Tasting, which is dedicated to shining a light on the amazing array of small, artisan brands available now or on their way to Australia, said Indie Tasting organiser David Spanton.
"Big exhibitions with all the biggest selling brands trying to outdo each other with their stand displays are really not the best way for small artisan brands to get attention," said Spanton.
"The Indie Tasting will showcase invite-only artisan brands in a democratic format that puts the focus on the spirit, not the marketing hype. It promises to be an exciting event for bar professionals to get to experience these niche brands that they may not be that familiar with," he said.
ADVERTISEMENT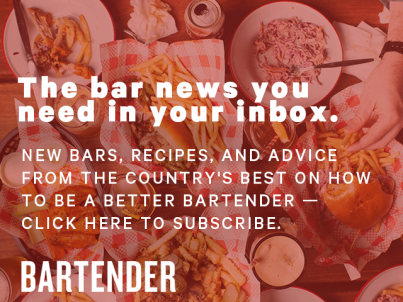 &nbsp
There will also be eight free seminars and masterclasses to attend, held in the intimate Fun Room at Frankie's.
Tickets for the Indie Tasting are just $20 and are on sale now — click here to book yours online before they sell out.
It's just one of the great events lined up for Sydney Bar Week 2015 — make sure you visit barweek.com.au to find out more.
What: Indie Tasting
When: Sydney Bar Week, Tuesday 22 September 2015
Where: Frankie's Pizza, 50 Hunter Street, Sydney
Time: 12pm — 4.30pm
Cost: $20 pre-registration online, $30 on the door (depending on availability)
Click here to book your tickets.