Ahead of his visit to Australia this month, Laphroaig Distillery Manager John Campbell spoke to Australian Bartender about the iconic whisky's 200 year anniversary.
So Laphroaig is 200 years old! What does 2015 symbolise for Laphroaig and how will you be celebrating?
The story of Laphroaig is now 200 years long, but it's one that can be told with one sip. To celebrate 2015, a landmark year in Laphroaig's long history, we are proud to be launching a considerable amount of commemorative activity. This includes the launch of 200 Opinions Wanted, a global competition to reward Friends of Laphroaig and fans alike; as well as the premiere of a new 200th anniversary film featuring opinions of the Ileach community and a very special and limited release of Laphroaig 15 Year Old.
Can you tell us a bit more about the limited edition Laphroaig 15 Year Old?
The 15 Year Old is one of my long-time favourites. It pays homage to the original edition, with a lower level of peat, giving it a mellow, rounded taste. It's really beautifully made and limited, so I wouldn't wait to try it for yourself!
What are your plans for your visit to Australia?
I want to come down and help people understand Laphroaig a lot more, educate the people on why it tastes the way it does. We'll have fun with the whisky, our consumers, and hopefully meet some Friends of Laphroaig… and to feel and understand Australia a bit more as I have only been there once and it was for three days so a very, very quick visit.
ADVERTISEMENT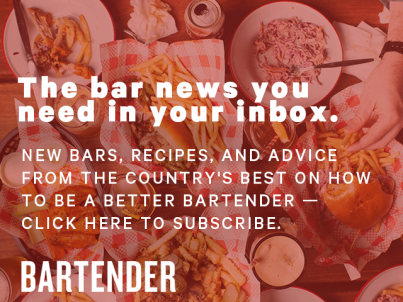 &nbsp
Laphroaig is a challenging liquid, and drinkers worldwide have always had varied opinions. You've managed to harness these opinions in a really interesting way. What is the Opinions Welcome campaign?
Like most peated malts, Laphroaig is a challenging whisky for many people. You love it or you hate it – you are rarely indifferent.
With all this in mind we launched our Opinions Welcome platform, which is an open-armed invitation to all to express their feelings with the #OpinionsWelcome hashtag. Consumers can also leave their opinion on Laphroaig whisky via laphroaig.com and they have in their thousands!
How does the origin of Laphroaig, the remote Islay, translate into the characteristics of the whisky?
Thinking back to the days when Ian Hunter, distillery manager until 1923, rarely allowed visitors on site, so concerned was he with keeping recipe and process secret. Laphroaig differs from its neighbours because we have always done things our own way. We have our own water source, we retain our own floor maltings, we kiln in our own way, preferring to dry at lower temperatures. We are Islay and we are Laphroaig.
How did you come to be Laphroaig's distillery manager?
Really just by being in the right place at the right time and sticking my hand up a lot… I also am lucky in that have a good nose and so that helps with the development of new products. It was a combination of learning all the roles at the site too and so I did every job on the way up.
What are your predictions for the whisky market over the next five to ten years?
Lots of growth to continue in single malts with folks liking the maximum taste experience. People would rather one really good drink experience nowadays, than lots of average ones.
Why do you love whisky?
This industry is an amazing one and I love it because there are so many great people involved in it. Its craft remains a focus, but it still evolves with the times. And I love a wee drop occasionally too… Slainte!