Time is running out to enter Bacardi Legacy
There's not much time left to get your entry in for the next instalment of the prestigious Bacardi Legacy Global Cocktail Competition. You can register your entry online until 11:59pm AEST Thursday 13 August (that's tomorrow, folks) — so get cracking.
If you'd like to know who you'll need to impress should you make the next round, Bacardi have just announced the three judges officiating the semi-finals on the Gold Coast on September 1st: Steve Schneider, bar manager of New York bar Employees Only (read more about him here); Bonnie Shearston, co-owner of four Brisbane venues (including their most recent one, London Fields); and Fred Siggins, the 2014 Australian Bacardi Legacy winner (check out his winning drink here).
ADVERTISEMENT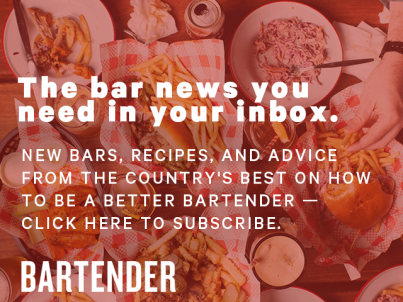 &nbsp
Those are some well-credentialed judges to impress.
So if you think you can create the next Legacy cocktail, and if you want your drink to join the pantheon of great Bacardi cocktails, then enter at bacardilegacy.com/Register now, and you could be on your way to the global final in San Francisco, 2016.