With the boom in Australian craft spirits gathering pace, here's one local brand that has been at the distilling game for near enough to a century: St Agnes Brandy.
"My family has been crafting brandy for over 90 years and we're excited to now be moving into a new territory of rare, luxury and unique goods," said St Agnes Brandy's Richard Angove. "We have a clear purpose, and that is to do one thing brilliantly, to show the world another face of Australian produce excellence by crafting an iconic Australian spirit of world-class standard," he said.
You may have heard of their St Agnes XO 15 Year Old Brandy that we've used before (it makes a mean Harvard — take a look at the video here).
Well, as Angove has indicated, they've stepped up their releases with two new additions to the range at the top end. They've just released the St Agnes XO Imperial 20 Year Old and the St Agnes XO Grand Reserve 40 Year Old (those are minimum age statements, thank you very much), and we can tell you that they're both world class spirits (the 20 year old is indeed some very special liquid) with both the 20 and 40 year old winning double gold at the recent Melbourne International Spirits Competition.
ADVERTISEMENT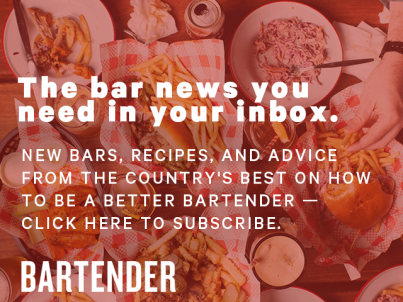 &nbsp
Take a look at their tasting notes below, and visit stagnesdistillery.com.au or contact Vintage House Wine & Spirits on 1300 769 266 for more info.
Tasting notes:
St Agnes XO Imperial 20 Year Old: Deep amber in colour, the St Agnes XO Imperial 20 Year Old boasts a nose that is a myriad of crème caramel, toffee apples, and Christmas cake with underlying chocolate, apricots and almonds. The palate is long with ethereal rancio characters of truffle, walnut, chocolate and poached pear.

St Agnes XO Grand Reserve 40 Year Old: The stunning St Agnes XO Grand Reserve 40 Year Old is dark, dense amber in colour, with a nose of dried figs, hazelnut, orange candy and prunes. The aromatics continue with cocoa, vanilla cream and smokey oak from over four decades in small oak. The palate is endlessly complex; chocolate truffles, hazelnut, prune, almond and cigarbox tobacco.