Portobello Road London Dry Gin is finally available in Australia!
Portobello Road London Dry Gin was created in 2011 in a team effort from a band of the UK's most esteemed and awarded bartenders, including Jake Burger and Ged Feltham. Any bartender who has worked in the UK will be very familiar with Jake's Bar, Oporto, the Angel's Share (all in Leeds) and the Portobello Star in London's Notting Hill.
Portobello Road London Dry Gin started at The Portobello Star, located at 171 Portobello Road. In 2011, after Jake vacated the flat above The Star, the top two floors were transformed into The Ginstitute and The Still Room; London's second smallest museum is dedicated to educating consumers about the history and production of gin and offers a unique opportunity for the guests to create their own unique recipe gin. Jake now spends his time as Portobello Road Gin's and The Ginstitute's lead Gin Instructor.
The blend took nine months of research and experimentation to craft. Portobello Road London Dry Gin eschews the trend for obscure and unusual ingredients and instead is an honest blend of just nine botanicals. Aside from juniper, the botanicals are coriander seed, angelica root, orris root, lemon peel, liquorice root, cassia bark and nutmeg. Portobello Road Gin is distilled at the venerable Thames Distillery in London by the master gin master Charles Maxwell.
ADVERTISEMENT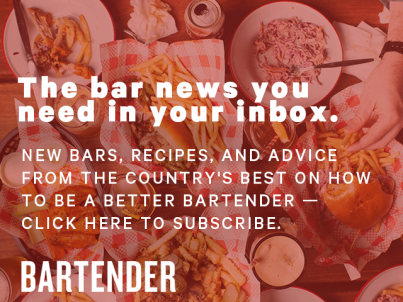 &nbsp
On the palate Portobello Road Gin has a generous slug of juniper and a sustained fresh citrus character, developing with the use of nutmeg into a warm peppery finish. It's best served simply with a good tonic such as Quina Fina, and a grapefruit twist.
Portobello Road London Dry Gin is a Gold Medal winner at San Francisco World Spirits Competition 2014 and International Spirits Challenge London 2013.
For more information, please contact James France at Vanguard on 1300 DRINKS or james@vanguardluxurybrands.com.