Story by Aaron Shuttleworth
Sydney-raised bartender with stints at Gardel's Bar, Palmer & Co. and Foley Lane/Casoni among others. Currently residing in NYC and working at The NoMad. Advocate of all things Sherry. 
New York. The city that never sleeps, the Big Apple, the city where you quickly learn that clichés ring truer than you ever thought they could.
I'm writing this from a balcony at the NoMad hotel, in a window of respite before we work a show put on by one of the world's foremost magicians. Jimmy Fallon came to the first one and the guy now has a permanent slot on his show.
That's the kind of city this is.
ADVERTISEMENT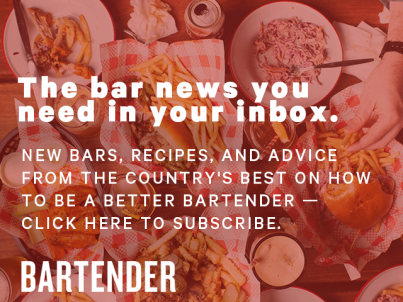 &nbsp
I slung my life into a couple of suitcases two months ago and decided to try my luck in a city that is equally as expensive as Sydney with no beaches, questionable weather, $5 an hour bar wages and nine million people packed on top of each other like a grotesque pantomime of a social experiment. I couldn't have been more excited.
Despite the odd geographic misgiving, this city is the Holy Grail for what we do. Bars that we see as innovators and trendsetters are a short stroll out my front door and a short roll back.
Inspiration is all around and recalibration is necessary if you want to progress. This is a city that has grown up as the epicentre of global drinking culture and people sure as hell know what they like and how they like it. Cocktails are king and 12 hour shifts are the norm. No matter where you work you are going to get your ass handed to you. By the end of the first week you'll never chastise your mates who are chefs ever again.
I managed to fall on my feet and land a job at The NoMad. Reputation, past accolades, skillset aren't worth a damn at a place like this; everyone starts as a barback and you can make a cocktail when you're deemed ready. The program is immense and the attention to detail and consistency, whilst producing the volume that we do, is unparalleled.
New York allows bars like the NoMad to exist. Put it anywhere else in the world and it would be a noble, and ultimately failed, experiment. The energy that this city harnesses is universal. You will be hard pressed to find anyone who is a true New York local, but a few months under your belt has you on the same footing as every other gutter dreamer with stars in their eyes.
On the days that it all gets too much for me, I take a different route home in the early hours. As I look up through the embrace of concrete I think to myself 'I'm living in New York'.
That makes it worth it.