Tequila has long been a favourite product of bartenders — there's many a bartender whose dinner each shift will be consumed with an accompaniment of the good agave stuff.
But what does it take to produce top quality tequila? It is, after all, first and foremost an agricultural product.
We asked two master distillers what it is they take into account when crafting their tequilas, because they know best.

Distillery: Milagro Tequila
The Expert: Pedro Juarez
The Job: Master Distiller
ADVERTISEMENT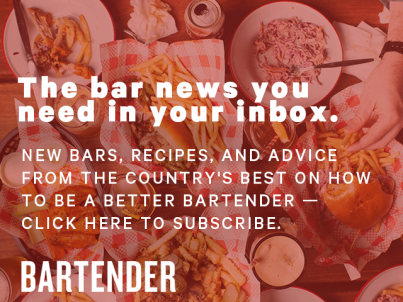 &nbsp
Could you describe your distillation setup?
Milagro Tequila'a founders Danny Schneeweiss and Moy Guindi founded Milagro Tequila at a time when Mexico was evolving. The two wanted to see tequila evolve with it and reflect what was happening in the country at that time – better design, better architecture, resulting in a better product.
I joined the team to help their vision come to life. My vision started where the art of tequila begins – with the agave itself. We use only the remarkable Jalisco Highlands 100% estate-grown blue agave, which is sweet, fruity and aromatic, setting Milagro Tequila apart from other tequilas. The process begins with slow-roasting the pinas, the core of agave plants, for 36 hours using traditional brick ovens, which brings out the natural freshness and flavours of the plant.
This is a new kind of distilling process in which two different stills are used: pot and column. First, a pot still, which holds onto all of the incredible nuances of agave flavour, and second, a column still, which imparts the exquisite smoothness that compares to the finest white spirits in the world. Milagro Tequila has always been about combining time-honoured methods of production with fresh thinking to produce its award-winning tequila.
Could you describe the agave you use for your tequila — where is it grown, how old are they, how are they harvested etc?
Milagro is a 100% blue agave tequila. The agave is estate-grown in the Jalisco highlands (Altos de Jalisco), where the finest, sweetest blue agave in the world is cultivated.
Every step in our production process is designed specifically to highlight the fresh flavour of the agave. Milagro incorporates century-old methods of cooking agave — slow-roasting piñas for an average cooking time of 36 hours using traditional brick ovens, to bring out the naturally bursting freshness and flavors of the piñas.
What are the hallmarks of a great blanco tequila?
Danny and Moy will tell you that a great tequila portfolio starts with a great Silver. All Milagro expressions are distilled in both pot and column stills for the perfect balance of smoothness and agave flavor from 100% estate-grown blue agave. Milagro Silver is crisp and clear, renowned for its smoothness, mixability and agave-forward taste. It is perfect in the world's Freshest Margarita, made with agave nectar and fresh lime juice.

Distillery: Espolon Tequila
The Expert: Cirilo Oropeza Hernandez
The Job: Master Distiller
Could you describe your distillation process?
Our tequila is crafted from only the highest quality Tequiliana Weber Blue Agave. From the Highlands region of Jalisco, we allow our agave plants to grow for between seven to ten years to ensure a full mature essence in our tequila.
The agave chosen for the tequilas goes through a rigorous selection process, judiciously harvested when the fruit has reached its sweet spot and incorporated only when the plant is perfectly aged to provide a full, mature and flavourful product.
We thoroughly inspect our agave before cooking to ensure a pure, consistent flavour.
The agave is cut into four pieces before cooking allowing for more carmelization of the agave, which gives a sweeter flavour profile. We cook our agaves for 18 – 20 hours in outdoor stainless steel pressure horizontal cookers (autoclaves) to guarantee stability and uniform cooking. Then the juice is extracted from cooked piñas by a roller miller system and the leftover fibres are composted for use as fertiliser.
The fermentation process takes approximately 72 to 96 hours; the yeast added to the mosto (extracted agave juice) is unique to us, and plays a major role in the distinct body, flavour and aroma of the tequilas we produce.
Tequila is twice distilled as in the age-old tradition for the finest tequilas using pot stills in stainless steel.
Pot distillation is slower and more expensive than column distillation, but the tequila retains more of its agave essence and allows for more flavours to be extracted.
Part of this liquid is column distilled to blend the percentage of head, heart and tails of the distillate that become the final product.
For the Espolon Blanco process, the tequila is filtered and its alcohol content is adjusted to a commercial level ( 40.0% alc/vol.) and bottled.
Our Espolon Blanco is stored in American oak barrels with level two char for at least two months and then filtered and bottled and is now our Espolon Reposado.