Welcome Bacardi Carta Fuego.
The new entry from the Maestro de Ron at Bacardi has just become available in limited quantities in Australia. This means that only a few spots locally will have a bottle. But Australia will be getting more of this delectable drop in the next few months, and all venues will be able to order some in.
Bacardi Carta Fuego is what they are calling a Red Spiced Rum, classic spiced rum flavours of vanilla, nutmeg, chocolate, oak, all paired with full 40% alcohol, and a healthy hit of chili heat. This is the first chili spiced rum to hit our shores and it doesn't disappoint on flavour.
Don't be deceived by the ease that this drop goes down, there are a lot of rich, powerful flavours here, all integrated into a lot of oak. When you first take a sniff, it is oak, spices, vanilla and a lot of dark chocolate. As you dip your nose further into the glass, there are plenty of citrus, floral and savoury notes like almond and walnut. The taste is full, round, loads of dark chocolate, nutmeg and mace, then vanilla, cinnamon, oak, more chocolate and a hint of pepper. You find yourself thinking, where's the heat? Then it kicks in. A nice slow burn of gentle chili.
ADVERTISEMENT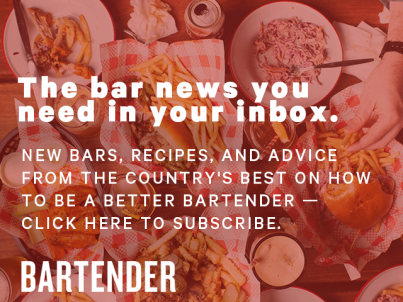 &nbsp
Tasting Notes
Colour: Golden with a hint of red.
Aroma: Sweet oak, vanilla and nutmeg, rum, chocolate, cinnamon, with butter and lemon peel.
Taste: Chocolate and chilli, mellow oak and soft golden rum. Warm Christmas spices, dried fruit raisins and figs. Walnuts and macadamia. Chocolate and chilli again on the finish, with plenty of nutmeg and warm spices, then chilli heat and long soft chocolate. Easy to drink, with a lingering spicy heat.
Bacardi Lion
The Walking Dad
60ml Bacardi Carta Fuego
10ml maraschino syrup 
150g Fresh Pineapple
2 bar spoon Coco Lopez 
Blended with ice. Garnish with heaps of stupid s#1t.
Created by Hannah Parker at Leonard's House of Love, Melbourne.
Banter Box
•Family owned and made for 7 generations
•Bacardi Carta Fuego is a full strength 2 year old rum
•Created for Australia by Maestro de Ron Juan Pinera Guevara Bacardi Carta Fuego is the first Red Spiced rum in Australia, with a fiery finish of chili heat.
•Drink it with a big splash of ginger beer, fresh lime, and as much hot sauce as you can handle.
•Makes the most mellow Bloody Mary ever.