L
ate in 2014, Laird & Company, America's oldest licensed distiller and best known for Laird's Applejack, released a totally new (yet very old) product: Laird's Jersey Lightning Apple Brandy. This clear apple brandy is the pure expression of their un-aged apple distillate at 50% alcohol by volume and is now available in Australia.
It was over 250 years ago when William Laird, a county Fyfe Scotsman and rumoured producer of Scotch in his native Scotland, moved to Monmouth County in New Jersey. Upon his arrival in the New World, he employed his expertise to create Applejack by using the most abundant natural resource in the area – apples.
Although Laird's Apple Brandy has always been aged, some was consumed un-aged and was known as "Jersey Lightning". Today, that historical liquor has been recreated. This is a clear apple brandy that explodes with flavours of figs, prune and apples. On the palate it is incredibly soft yet full with a rich taste of peaches and apples. It can be used in any cocktail as the main or complimentary ingredient.
"On Jason Crawley's suggestion, I tried it in a Hailstorm Julep and it was fantastic. I made a couple just to be sure", says James France from Vanguard. Laird's Jersey Lightning Apple Brandy is the first new Laird's branded product to be introduced since Laird's 12 Year Old Rare Apple Brandy about two decades ago.
ADVERTISEMENT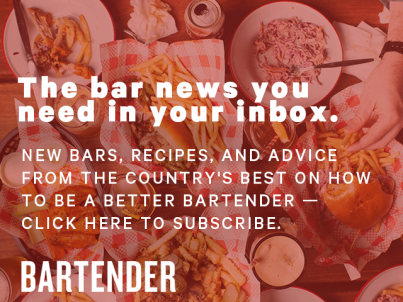 &nbsp
Both are available now from Vanguard Luxury Brands. For more information, get in touch with James France on james@vanguardluxurybrands.com.