Jared Merlino, left, with Andres Walters at The Lobo Plantation.
T
he team at The Lobo Plantation have had a great year. The Sydney rum bar has racked up awards nominations both here and abroad, taken out Cocktail List of the Year at the Bartender Magazine Australian Bar Awards, and now they're opening a second cocktail bar in 2016, with their first restaurant on the way in 2017.
They've signed a lease for the space occupied by the Bull and Bear and Bondy's in Phillip Lane in the Sydney CBD, co-owner Jared Merlino told us.
"Originally we were just going to take the ground floor, but we've now signed the lease — me, Mikey [Hwang] and Eddie [Levy] — to take both levels of the space," Merlino said. "We get the handover early next year, begin construction pretty much immediately, and we're hoping to be open April."
To begin with they'll be focusing on the ground floor cocktail bar. "We're doing a full gut and refit, and changing a lot of the way the room moves and flows," he said. But that's just the first phase.
ADVERTISEMENT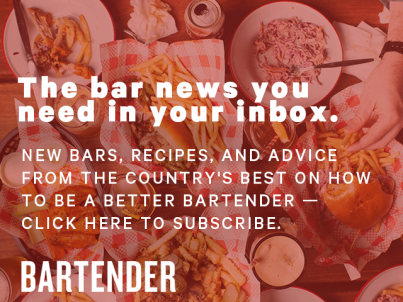 &nbsp
"It'll be a two stage thing for us," Merlino said. "Downstairs will be another cocktail bar. The upper ground floor will be a restaurant — that will be a year after downstairs."
Merlino doesn't want to give too much away at the moment, as plans and ideas (including the design) are still evolving. But he and Andres Walters, who we profiled in this piece, and who is moving into a group bars manager role, said that they'd focus on rum and rye whiskey.
"The main focus is split between rum and rye — specifically rye — we as a group love it as a product and want to play around with that," Merlino said. "The list will have a strong focus on spirit-forward cocktails — Lobo's quite a feminine venue and we want [Kittyhawk] to be a bit more of a masculine style of venue for that end of town," said Merlino.
"We're going to do all that small bar shit but on a bigger scale — we'll have the room to prep everything," said Walters.
You can expect the design — which is being done by AZBCreative — to be as detailed as it is at The Lobo Plantation, and it will feature a 12 metre long bar catering to the 175 capacity crowd. "It will be another amazingly beautiful venue," Merlino said. There'll be seating at the long bar, a separate area for table service like they have at The Lobo Plantation, and there will be food — designed to complement the drinks — on offer.
"It's super exciting. We're building a full custom bar that's designed around doing cocktails on a very large scale. We've learnt a lot from [The Lobo Plantation] — we got it pretty right, but we've tweaked it here and there to allow the number of cocktails that we do. And over [at Kittyhawk] we get to do it from scratch, which is pretty exciting for Dre and I," said Merlino.
The opening of Kittyhawk will see The Lobo Plantation's Paige Aubort — who you might recognise in the video below — move across to the new space, and they're currently looking for great staff to come on board for The Lobo Plantation.
Kittyhawk will have some fashionable company in the area as well, with the Swillhouse group's next venue, a restaurant called Hubert, opening around the corner on O'Connell Street soon.
Kittyhawk is slated to open its doors on April 1st next year.