Mexican Last Word

20ml Jose Cuervo Tradicional Plata
20ml Green Chartreuse
20ml maraschino liqueur
20ml lime juice

Shake all ingredients with ice, strain into a compete.
Y
esterday we looked at how there's nowhere as many classic cocktails made with tequila as there with say, gin, and one way of fixing the problem: just substitute tequila in and go from there.
We looked at the Rosita
, a tequila variation on the Negroni that's just as classic and delicious as the original (you can watch the way the guys at Tio's in Surry Hills make it below).
ADVERTISEMENT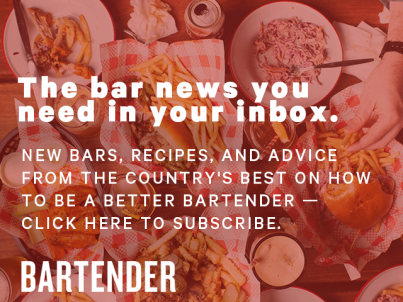 &nbsp
It's a Negroni with tequila — and a twist. Watch Harry from Tio's Cervecería mix up their take on the Rosita: https://australianbartender.com.au/2015/11/23/hacking-classics-with-agave-heres-tios-rosita-recipe/

Posted by Australian Bartender magazine on Sunday, 22 November 2015
Here we've done the switcheroo with gin, in that great classic, The Last Word. The Last Word was created at The Detroit Athletic Club some time around Prohibition, but just because it's classic doesn't mean you can't tinker with it. If you haven't come across this mixture of gin, Chartreuse, maraschino and lime then you might have met The Final Ward — a riff on this drink (created by NYC bartender Phil Ward) that subs in rye whiskey for gin, and switches lime juice to lemon juice.
And a clean, peppery silver tequila like the Jose Cuervo Tradicional we used here is a great substitute for gin in The Last Word cocktail.