T
his year's Bartender Magazine Bartender of the Year sponsored by 42BELOW and De Kuyper was one of the toughest comps yet, with a tough Top 16 round followed by a close Top 8 round held live during the Bartender Magazine Australian Bar Awards.
Some 60-odd bartenders gathered at Sydney basement bar, Ramblin' Rascal Tavern, to sit the toughest written exam going around in bartending.
It's no easy test, this one, and once the 60 minutes allotted for completing the exam was done, the exams marked, we announced the Top 16.
The Top 16
Their next challenge was the mystery box round.
ADVERTISEMENT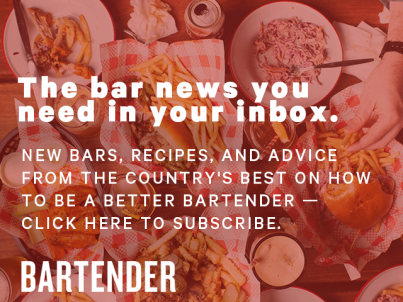 &nbsp
Stepping up behind the Ramblin' Rascal bar in pairs, each bartender had one minute to familiarise themselves with the mystery box ingredients, so that they could make two drinks: one, an on the spot riff using only the mystery box ingredients; the other, a classic cocktail — this year we opted for the Caipiroska. Once that minute was up, they had just two minutes to get two drinks up. It's a frantic challenge, and we had some competitors fail to get two drinks up. The pressure takes its toll.
They then went on to the blind tasting component, which saw them needing to identify four spirits: this year there was El Dorado Over Proof, the brand new Star of Bombay gin, the new and spicy Bacardi Fuego Spiced Rum, and — continuing the spice theme — Ancho Reyes.
We announced the Top 8 online that night: Jenna Hemsworth, Michael Chiem, Lee Potter Cavanagh, Priscilla Leong, Joe Sinagra, Lewis Halls, Kal Moore, and Brendon Osmers all got the nod. The Top 8 then came to Doltone House in Pyrmont the next day as they would be presenting two drinks before 500 of the industry's best and brightest at the Bartender Magazine Australian Bar Awards.
The Top 8 final round judges were Sebastian Reaburn, David Spanton, Nathan Beasley, Amy Cooper, Ian Burrell, and Ben Shipley
The Top 8 is essentially the room's entertainment for the evening, and getting up onstage in front of more than 500 of the nations best bartenders, bar operators, and suppliers is no easy task.
We saw fireworks with gunpowder and bullet casings from Jenna Hemsworth, champagne showers and more. The competition was tight, with each of the Top 8 within striking distance of the title on the night. In the end though, the honours went to Lee Potter Cavanagh.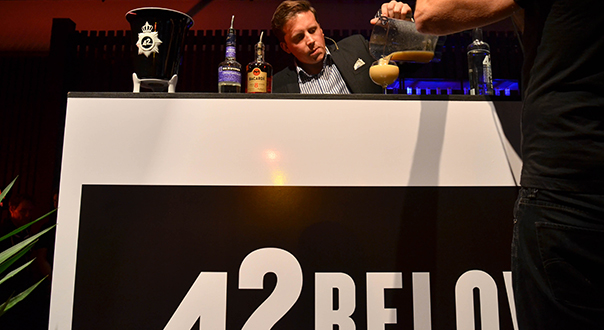 Bartender of the Year Lee Potter Cavanagh on stage