Pisco Sour

60ml pisco
2 dashes Australian Bitters Company Aromatic Bitters
25ml lime juice
15ml sugar syrup
30ml egg white

Dry shake all ingredients without ice, then shake with ice. Double strain into a chilled cocktail glass. Add a coupe of drops of the bitters on top for aroma.
Story by Sam Bygrave
Photography by Christopher Pearce
Presented by Max Greco, Vasco
In Association with Australian Bitters Company
The Pisco Sour is one heck of a summertime drink. Take a white, aromatic spirit, add some lime, add a few dashes of bitters — you know that's a recipe for refreshment.
ADVERTISEMENT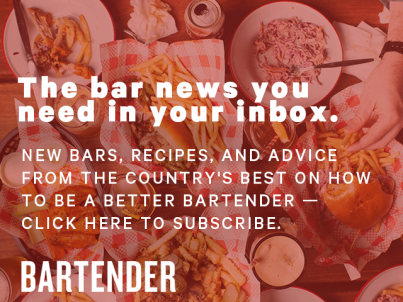 &nbsp
As it is with cocktail history, there is some conjecture about the origins of the Pisco Sour. What we do know is that Victor Morris, an American bartender who opened Morris' Bar in Lima, Peru sometime around 1916, certainly popularised the drink.
As for where pisco itself originated— well, that's a matter of ongoing debate.
"The Chileans and the Peruvians, they're still fighting between them for the ownership of [pisco]," said Vasco Bar's Max Greco.
The type of pisco you reach for —you pays your money and you takes your choice — will affect the outcome of the drink, and we've gone for a more aromatic pisco from Peru for this drink.
Why? Because with the addition of bitters — and in particular, the clove-heavy Australian Bitters Company Aromatic Bitters — the interplay between said bitters and the pisco creates something altogether more complex and satisfying.
Watch Vasco's Max Greco show us how to master the Pisco Sour, with a little help from some Australian Bitters Company Aromatic Bitters https://australianbartender.com.au/2016/01/26/pisco-sour-recipe/

Posted by Australian Bartender magazine on Monday, 25 January 2016
That's due to the nature of the bitters itself. "There's a lot of spiciness in there, the cloves come up a little bit, a very Christmas cake sort of thing — it actually lifts the drink," said Max Greco.
We think that comes down to the prominent clove notes of this bitters. Clove has long been used in drinks, and was once a highly-prized spice that the English and Dutch empires fought over. But it gives an extra special something to drinks containing citrus, writes Amy Stewart in her book, The Drunken Botanist: "It intensifies vanilla flavors and adds a level of complexity to citrus," she writes.
She also writes that a number of amari, vermouths and liqueurs employ clove to "support and amplify other flavours," and in the case of the Pisco Sour, it offers a lift to the floral, funkier notes of the pisco, a richness to the lime, and an aroma to remember.
Notes on ingredients
Australian Bitters Company Aromatic Bitters is handmade from more than 20 herbs and spices in small batches.
It's an Australian made bitters suited to many classic cocktails which call for aromatic bitters.
Australian Bitters Company Aromatic Bitters is available through CCA.