The Indie Tasting is back — and we're bringing it to Brisbane this May
F
ollowing a successful debut last September during Sydney Bar Week, the Indie Tasting is heading to Brisbane this May.
The Brisbane edition of the Indie Tasting will be held at Lefty's Old Time Music Hall on Sunday 29 May, with tickets going on sale in March.
"Due to the success of the Sydney event last year we're excited to be heading north and adding Brisbane to the 2016 lineup," said David Spanton, founder of the Indie Tasting and publisher of Australian Bartender.
ADVERTISEMENT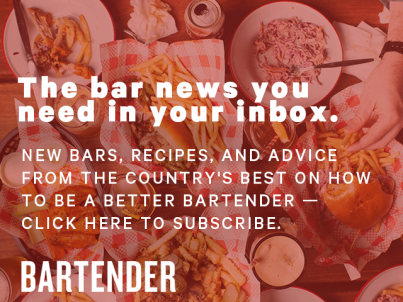 &nbsp
"The Brisbane bar scene is booming and so too is the demand for independent craft spirits. The Indie Tasting gives Brisbane bartenders a chance to taste the best and hard to find indie spirits that the Australian and international industry has to offer," he said.
What should you expect? Well, this isn't a tasting for the big brands, let's put it that way. The Indie Tasting seeks to highlight great niche and independent spirits that don't always get their time in the spotlight.
The Brisbane Indie Tasting in May will be followed by the Indie Tasting in Sydney, to be held at Frankie's during Sydney Bar Week on the Monday 19 September.
The Indie Tasting showcases invite-only artisan brands in a democratic format that puts the focus on the spirit, not the marketing hype. It promises to be an exciting event for bar professionals to get to experience these niche brands that they may not be that familiar with.
To get your brand involved with the Brisbane and Sydney events, contact David Spanton via email on david@spantonmedia.com for more information.
Don't forget to follow the Indie Tasting for more updates on Instagram (@IndieTasting) Facebook (click here), and Twitter (@IndieTasting), or visit indietasting.com.au.