Vanguard Luxury Brands is very proud to announce that it is adding the iconic bar classic liqueur Cherry Heering to its portfolio. The brand has been in Australia for many years and dates back to 1818. It is available in more than 100 countries around the world.
Heering Cherry is a ruby-red liqueur made by soaking lightly crushed Danish cherries and a blend of spices in neutral grain spirits, then cask-maturing the mixture for up to five years, adding sugar during the aging process.
"When we were approached last year to take on Cherry Heering, we were incredibly excited because this iconic liqueur fits perfectly with Vanguard's philosophy of providing the best brands to the best bars", said James France of Vanguard. "Iconic is an often overused word but in this case, it truly fits the Heering brand. Without it, we wouldn't have the Singapore Sling, the Blood & Sand or any number of other classic and modern cocktails."
Adele Robberstad, CEO of the Peter F Heering company, was in Australia late last year before heading to Singapore to judge the global Singapore Sling competition. She commented, "Vanguard Luxury Brands' independent spirit and top tier professional distribution network align with the momentum that has solidified Cherry Heering as the second to none cherry liqueur in Australia."
ADVERTISEMENT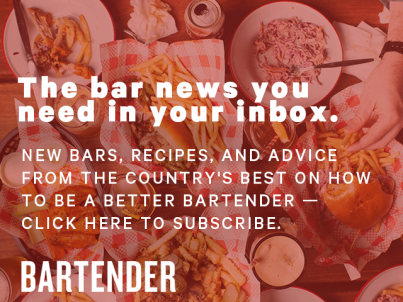 &nbsp
Heering Cherry liqueur is available now and Heering Coffee liqueur will be available, also through Vanguard, later in the year.
For more brand information, please see www.heering.com.
For supply and other local information, please contact Vanguard at 1300 DRINKS or james@vanguardluxurybrands.com.