We've said goodbye to summer and rolled right into autumn, and for those of you who endured a FebFast (and even those of you who didn't), salvation is at hand.
Now in its seventh year, Bars March is a month-long celebration of Sydney's bar culture in support of Animal charities. It encourages you to enjoy a bit of fun — all for a good cause.
Over 50 Sydney venues will take part this month, raising money in support of the Animal Welfare League NSW. Bars March has raised over $80,000 for the charity in previous years, and that's set to continue with cocktail specials at participating bars.
Bars March founder Amy Cooper knows a thing or two about good drinking — she's been a regular judge for the Bartender of the Year over the years — and said that the celebration of Sydney bars that is Bars March takes on extra significance this year.
ADVERTISEMENT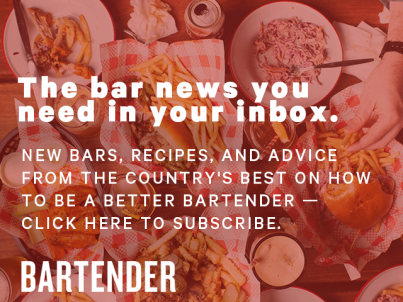 &nbsp
"Sydney bars are in focus right now as the lockouts debate intensifies, and we feel more than ever it's important to showcase the creativity, talent and hard work that makes this city's bar scene truly world class," she said.
"Plus, we're celebrating seven years of epic fun while helping animals."
You can do your bit by drinking Bars March cocktails at participating bars, and getting along to a number of fundraiser events happening this month.
To find out more visit the Bars March site, and follow them on Instagram and Twitter with the handle @BarsMarch and hashtag #BarsMarch.