Hey Brisbane — we're heading your way in May with the Indie Tasting, the independent spirits showcase.
It was a big success at Sydney Bar Week this year, so we're taking it on the road to your fine town.
We'll be hitting up Lefty's Oldtime Music Hall on Sunday May 29, and there will over 100 craft spirits on show, with master distillers on hand and free seminars to go deep into the world of independent spirits.
You'll be able to taste great stuff from brands like Plantation Rum, Casa Mariol, Mancino Vermouths, Beenleigh, Tequila Corralejo, Zuidam Distillery, Pure Scot, Melbourne Moonshine, The West Winds, Four Pillars, Flor de Cana, Mr Black, Extinto Mezcal, Cargo Cult, Mezcal Gin, Mexcal Burrito Fiestero, Husk Distillers, Hippocampus, plus many more, as well as new to market spirits that are yet to be officially announced.
ADVERTISEMENT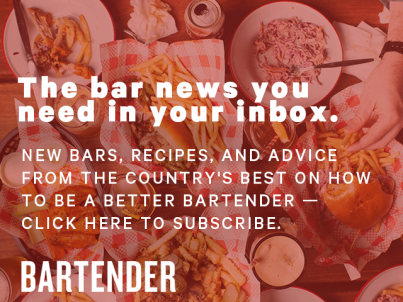 &nbsp
It promises to be a day of good times and great spirits, with live music happening and the Mermaid bar open for drinks, and with tickets only $20 (and on sale now — click here to get yours) you're best to secure yours early.
Stay up to date on the Indie Tasting and follow us on Instagram (@IndieTasting), Twitter (@IndieTasting) and on Facebook (click here).
If you're interested in exhibiting at the Indie Tasting, there's only a handful of tables left — contact David Spanton on david@spantonmedia.com or 0407 551 149 for more information.