T
he Swillhouse boys took out the number one spot again on the Most Influential List sponsored by Angostura Aromatic Bitters, and with good reason: their three Sydney venues, Shady Pines Saloon, The Baxter Inn, and Frankie's Pizza By The Slice, have been doing a roaring trade. They're opening their first fully-fledge restaurant, Restaurant Hubert, this month, and here they talk about how they got started and how they've faced challenges in the almost six years they've been in business.
What was your first job in hospitality?
Anton Forte: I started at a place called Melbourne River Cruises, which did cruise along the Yarra River and I worked for this big fat lady called Mama — cleaning out her storerooms and lugging rubbish around, and then I started waitering on there and bartending. Even before that I kind of worked with my dad, he used to have a restaurant in South Yarra, I kind of helped him stack chairs and stuff when I was a toddler. I was 16, I didn't know what I wanted to do. It was just a great part time job. Then as I started working in the industry more seriously, I started working at a nightclub called Odeon, I started making decent money and thought, maybe this is a career.
Jason Scott: My first hospo job was working for Brisbane Treasury Casino, doing the nightshift cleaning, which was sweeping up the cigarette butts, and cleaning up the bathrooms from midnight to 8am. I did that for three months until I couldn't hack it, and then I cleaned hotel rooms for the casino, making the beds and all that stuff, and from there I went into rooms service and then I worked in the restaurant; no front of house — they wouldn't let me near the front — but I was allowed to move glasses around, run things around. In a big restaurant like that, there's just so many people working behind the scenes.
Then I went travelling, fell into just about every hospitality job that there is, and about two to three months into that thought, I might be able to make a career out of this. This is fun — I'm enjoying this more than my day job.
ADVERTISEMENT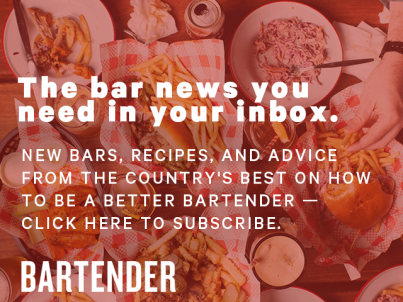 &nbsp
Shady Pines Saloon, which is coming up to its sixth birthday, is still killing it — what's the key to that?
AF: It's consistency. Keeping everything consistent, keeping all the drinks delicious, keeping it good value — and also starting off with a classic space. We've got a really old, fun fit-out, and it's really comfortable, and I think it's kind of timeless in a way.
JS: Look, that wouldn't make any difference if the staff weren't always passionate about being there — consistency is great, but you have to be consistently good. You've got to keep standards high. We never let the lights and the music change from what it should be, we always make sure we stay true to Anton and my original feeling for the place. We are as pleased as anyone that it's still — well, at its peak now, because it's been through all that and now it's everyone's favourite older bar and we're getting to that classic feel for real, rather than the made up we started with.
AF: Also, we've probably got the coolest staff in the world I reckon. Everyone is a fucking legend in their own little form of weirdness, and they do a rad job. They're cool dudes, they do a rad job and they're switched on.
JS: Of all the places in our group, [Shady Pines] is every bartender's favourite place to work. It's the right size, the right feeling, it's always fun, and a lot of the industry still go there which makes it fun as well.
With The Baxter Inn, talking to people who've worked there, they work big hours and there's no respite — it's busy even on a Monday.
AF: You're still getting flogged.
JS: We still have six bartenders on on a Monday. There's no like, it gets busy at nine or 10 — it gets busy from 6pm every single day. But in some ways that does make it easier to plan, because if you plan to be busy all the time then you don't have to worry about getting caught out or not being prepared enough — you just know that every single day you've got to be prepared. They call it going to war, the staff there. And every day is like, alright here they come — go!
What does it take for a bartender to work in a place like The Baxter Inn?
AF: Passion.
JS: Passion. A determination to work hard.
AF: It's fun being busy though!
JS: Some people love only going to busy places, some like a cruisier kind of role, and the people who work for us love busy places and are bored anywhere else.
AF: We also try to ease a bit of the pummelling the staff get, by getting everyone a set up shift, so basically a day shift and four night services, so everyone has a day shift once a week, so essentially three nights a week off. And on Saturday nights we've got a cleaning team that helps break down the bar too to give people a bit of respite, and we're always closed on Sunday too so everyone knows they can go out Saturday, and have a few drinks, get into venues before the lockout — that helps a lot mentally. Five nights was breaking too many people so we had to come up with a solution to make it easier.
Did the lockouts pose a challenge for you, particularly with Frankie's?
JS: Absolutely. At the start, it was a 20 per cent hit on revenue straight away. It was a certain sadness in the city, I think everyone felt it, like what are we going to do now? But it's kind of back where it was now. I feel like everyone's got used to it, they're coming out earlier, Frankie's has got its energy back again — it was kind of just getting through that year.
AF: And from a venue management standpoint, we've gotten used to it to. There's no point fighting it, lamenting about the loss of it, you just got to get your shit together and get on with it. It sucks, but we've got no control over it and we're not going to sit here and whinge.