Not having a cocktail menu is nothing new really. I mean, the late Sasha Petraske favoured discussion and ad-libbing over a printed menu at Milk and Honey NY and Melbourne export and honorary Manhattanite, Sam Ross and partner Michael McIlroy, go without at Attaboy.
But the trend is gaining steam. According to a recent article in Paste magazine, bar menus are a thing of the past, citing three hot bars in Berlin that favour an alternative approach to a bar menu.
"At Rum Trader if you're one of the lucky fourteen patrons who has nabbed a seat inside," reads the article. "You're invited to choose between gin or rum, and a drink is whipped up especially for you, based on your answer to a series of questions."
At Bar Marques, Bar Manager Florian Rupp, said the no menu policy comes from their desire to provide the best possible service to the guest. He says: "It is our responsibility of course that the drinks are good – if not, we bring something else! In the end it's about detail, and we are kind like translators."
ADVERTISEMENT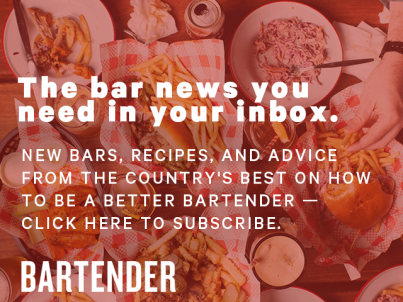 &nbsp
Still want to create the perfect cocktail list? Take a look at these tips from Cristiano Beretta, Tim Philips, and Jason Williams
Schwarze Traube is also a cocktail list free zone. According to a story on Talesofthecocktail.com the absentee menu is thanks to owner, Atalay Aktas, who feels that a standard cocktail list is more limiting than it is helpful.
Back across the Atlantic, and The Berkshire Room, a craft cocktail lounge in Chicago, does have a menu, they have also incorporated an option to forego the menu, with a "Dealer's Choice", according to Paste mag. The bartender throws down the gauntlet to the guest "who get to mix and match, selecting a spirit, type of glassware and a flavour profile and then leaving it up to the bartender gods."
— Click here to read the full article on Paste.
— Click here to read the full article on Tales of the Cocktail.