Here's another expat Englishman on the Most Influential List sponsored by Angostura Aromatic Bitters. Mike Enright has been shaking things up behind the bars of Sydney since the early days of the cocktail renaissance.
He's been voted Bar Operator of the Year at the Bartender Magazine Australian Bar Awards in 2014, is an owner of Sydney gin bar, The Barber Shop, and most recently opened a new pop-up gin concept — with over 200 gins available — called Gin & It.
Tell us a little bit about the first bar job you had? 
At the age of 17 I started my career as a glass collector for a public house named the Cock & Bottle in Lancashire, North England. I then progressed onto being the bar manager at the legal age of 18. They had an extensive spirits range and also a great cask ale selection. Also the landlady Ann Bailiff was my mentor, she drank Brandy & Dry (in a snifter glass) in the winter and Gin & Tonics (in a goblet glass obviously) in the summer, a true inspiration. 
What are you working on at the moment?
I'm working on a few other projects for 2016. One being another Barber Shop due to open April 1st in Barangaroo Sydney, however it's very different from The Barber Shop on York St. It's actually just a Barbers not a cocktail bar combined, although we will have a great beverage selection but can only order with a Barbers service such as shave, haircut etc. I've also created a hair cream and hand soap with a twist, aptly named Enright's.
 
Which concepts/trends do you think we'll see in 2016?
Sustainability seems to be a buzzword. At Gin & It have learnt quite a lot since we went into partnership down at the Barangaroo development.  
ADVERTISEMENT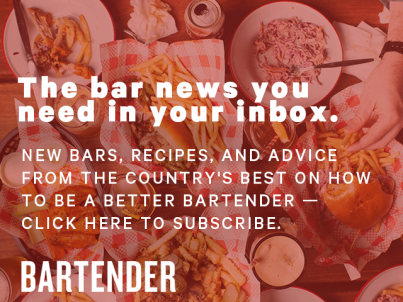 &nbsp