There are few people we can think of who have had as big a role to play in the development of whisky in Australian bars as Dan Woolley, and that's why he's made the Most Influential List sponsored by Angostura Aromatic Bitters.
He's made his career as a bartender in large part to his thirst and love for all things whisky — he's published a number of articles over the years, and that work now continues with his role as the national whisk(e)y ambassador for The Exchange.
What are you working on at the moment?
Whisky, whisky, whisky! Multiple projects for The Exchange and Beam Suntory across multiple cities across the country – internal training programs, masterclasses, bartender trainings, activations, events and launches… Also the launch of the first of my new whisky bars, watch this space!
Which concepts/trends do you think we'll see in 2016? What do you want to see take off in 2016?
The industry is leaning heavily towards smaller more intimate venues with a much better hand selected offering of spirits, wines and beers. I'm seeing this translate across the whole country from the larger cities to smaller regional towns. I'd love to see this type of trend expand and take over giving power back to the smaller independent operators.
ADVERTISEMENT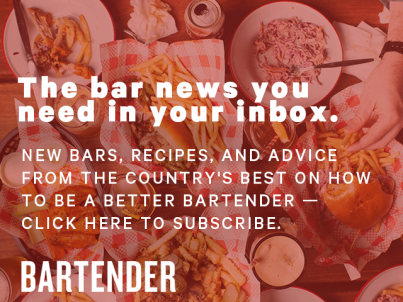 &nbsp
If you were face to face with your 21 year old self, what advice would you give them?
I don't think I would've believed anyone if they told me that my future was in whisky… I probably would have laughed out loud!