Story by Sam Bygrave
I
n what seems like just a few short years, Brisbane operators Bonnie Shearston and Tom Sanceau have amassed the beginnings of quite a serious hospitality group. There's Public, their award-winning CBD restaurant (which ticks a number of food and drinking boxes that you want in a restaurant bar); they then opened, in quick succession, Red Hook, a small, American street-food style bar, and Coppa Spuntino, which took out the award for Wine Bar of the Year at the Bartender Magazine Australian Bar Awards last year; and their next cab off the rank is
London Fields
.
Located in West End, the gastropub has been open for since mid-way through 2015 and is hitting its straps, Shearston told us.
"Yeah it's really good. That whole area of town, we knew it was going to be that sort of venue where you open it, sit on it for a while, because the development around there is going to take a while to finalise. But it's got to a point where it's creeping along, and we're happy with the product, the staff and the service," she said.
ADVERTISEMENT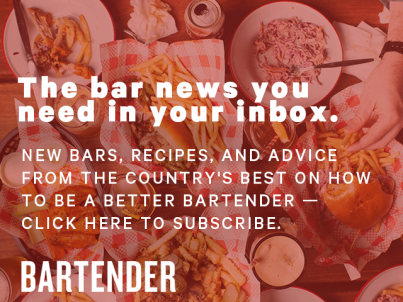 &nbsp
In the opening months they faced some challenges, but now have turned the corner.
"It's starting to really get some momentum, with a really good regular customer base — it's good, I love it," she said.
"We have had a change of staff in the kitchen. it's such a funny area, you get these big property developers coming in who can splash out an enormous amount of money over lunch, then on the table next to them you'll have some lovely, flower loving person who takes their shoes off and puts their feet up, and spends $30 on a lunch," she said.
That required a reassessment of the direction the food — which is such a central element to the gastropub.
"You always go into these things with your concept," she said, "[but] you have to be malleable and flexible to the requirements of your customers.
"Initially we were trying to be a bit more fancy in the bistro, and have a bit more segregation between the food, so have the bistro and the bar. But now we're focusing more on that good pub-grub style.
"We're very open to what our customers want, I mean, they're the ones who come in and spend money and will come back if they're enjoying it.
"It's still a gastropub, the food is still essentially English pub food, just a few less frills. It's been really well received.
The kind of things on offer are the comforting staples of a local pub, but done with all the offal.
"We do a pie and a pint on a Monday night which goes really well — we do different pies, like offal pies," she said.
The design of London Fields takes into account the somewhat warmer climes of Brisbane, where even a Brisbane winter is likely to be warmer than a summer in the home of the gastropub, in England.
"The biggest thing is that in England, a gastropub is dark, with log fires, and it's very heavy food — you've got to have stout and things like that," said Shearston.
"We had to take elements of the gastropub and Queensland-ify it," she said. "Even the fitout, it's a little brighter and lighter, it's still got a pub feel to it but it doesn't have lots of rich dark mahogany and Victorian style grandfather clocks — it's bright and airy.
That extends to the food offering, which isn't all offal and gravy.
"Lighter dishes, like a lot of seafodod, and salads — when it's this hot, you don't want to be eating from a menu of Beef Wellingtons and lamb shanks," she said.
And much like the food, the beer offering steers away from colder climate staples, like heavy, high alcohol beers and stouts, instead favouring brews that are more suited to the Australian climate. Think pale ales and lagers from craft producers like Four Pines and Newstead Brewing, along with more mainstream options.
They've got a smart list of English inspired cocktails (we'll take a Ziggy Stardust and a nod to Bowie), and the wine list has attracted rave reviews.
Put together by Alan Hunter — an award-winning sommelier — they've even got a small section on gastronomic cider. Which is our kind of panacea for warm weather.