Words by Charlie Lehmann
Charlie is the co-owner of Sydney bar, Ramblin' Rascal Tavern
As we write, Sydney as a community, especially our hospitality brethren have finally banded together to protest the dreaded lock out laws. It has been an issue of consternation up till now that the apathetic and narcissistic Sydneysider, yes I'am calling us out for this, was going to lay down and allow a vaguely, thin veiled argument of lock outs working for the greater good to be passed into yet another few years.
If we don't succeed it'd mean at least four more years of the CBD, Surry Hills and The Cross having only tumbleweed blow through it after 1am, the culture of our city ripped out, with entertainment not only for us locals but international guests solely resting on the tacky and ever present cringe worthy casino.
But fortuitously, we found our common voice with Tyson Koh and the movement of Keep Sydney Open pushing for the reviews; we banded together like our cohorts in Melbourne and have demanded change. As Sven Almenning stated in his Facebook post the lockouts may never be completely repealed but it is in our interest to reform them for the greater good of Sydney's culture, entertainment and arts. A true international city is one that should be accessible 24/7, noting we know how to have a good time but also while being responsible about it and reinvigorating areas that once use to thrive till early hours of the morning.
What are our next steps to reforming Sydney? We have concentrated for far too long on a negative discourse, mud slinging and name-calling. It can be fun to do, especially to an out of touch state premier, but the best course of action is the positivity that we promote in our industry focusing on community, culture, arts and entertainment.
ADVERTISEMENT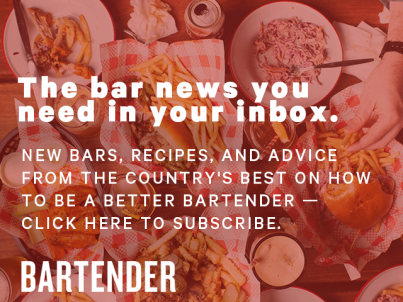 &nbsp
We as bartenders, owners, operators and punters must and do actively promote safe environments for everyone to revel in the social nature of good drinking and good times; let's push this agenda in our social media posts, noting that many bars provide these safe and culturally significant environments.
Venues such as Earl's Juke Joint and This Must Be The Place that actively work with local artists to promote their art that in turn invigorates community and economy. Not just places to slam down drinks.
Frankie's Pizza and Middle Bar actively supporting live music, something that we thought was slowly dying in Sydney, with the rare exception of some stellar venues such as The Basement, Oxford Arts Factory and The Annandale.
All these venues positively affect the areas where they reside but they also support community and entertainment.
If we believe the authorities are working against us then they will believe we are working against them; distrust and discord ensue. Subversion won't work this time around — even though wearing Guy Fawkes masks would be totally cool. We must all work together.
This is the aim of Keep Sydney Open and should be our aim for the future. The promotion of every positive aspect of our industry will counter the negative connotations portrayed by the Murdoch press. We all know how great we are and can be, we just need to positively persuade the thousands of mums and dads who see their children off into the city every weekend worried that they might not come home.
We do this by inviting our guests, young and old, to be actively involved in the merits of good drinking, by promoting ourselves as part of a solution, actively engaging the community our venues reside in and inviting our guests into our art, trade and craft. Better understanding will lead to small gains and hopefully, eventually, common sense will prevail.